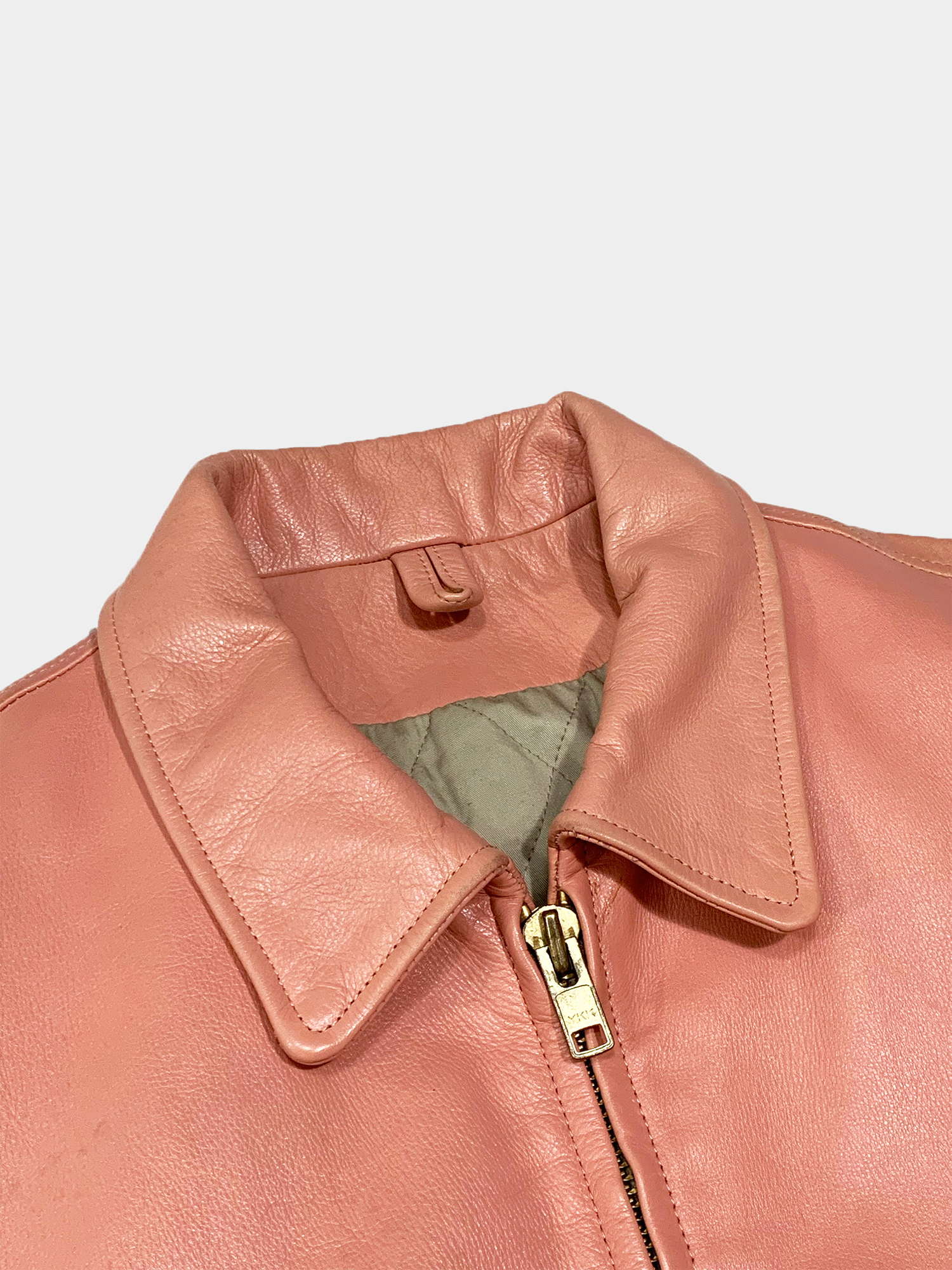 ---
YOHJI YAMAMOTO
Pour Homme 6.1 The Men Leather Jacket
AW1991
DESCRIPTION

Pink leather jacket from Yohji Yamamoto Pour Homme, Autumn/Winter 1991-1992, 6.1 THE MEN. One of the most iconic pieces of archival menswear. The leather is as soft as butter and the oversized fit is simply perfect, having the leather fold at all the right places. It has been used and there are multiple stains. Additionally, the back of the left arm has slightly discolored.
CONDITION

9/10 condition. Please see photos for full evaluation.
SIZE / MEASUREMENTS

Tagged Size M
Shoulder width: 21 Inches
Chest width: 26.5 Inches
Sleeve length: 25 Inches
Body length: 26 Inches
COVERAGE
The theme of the collection was "war". The back-painted leather jacket represented the spirit of the man who goes to war for the woman on his back. Presented as the Gulf War began, musicians Charles Lloyd, John Kale, and many others modeled for the show and all sang anti-war songs in chorus for the finale. Four months later, it was presented once again, but this time in Tokyo as a joint presentation with Rei Kawakubo and under the name "6.1 THE MEN".