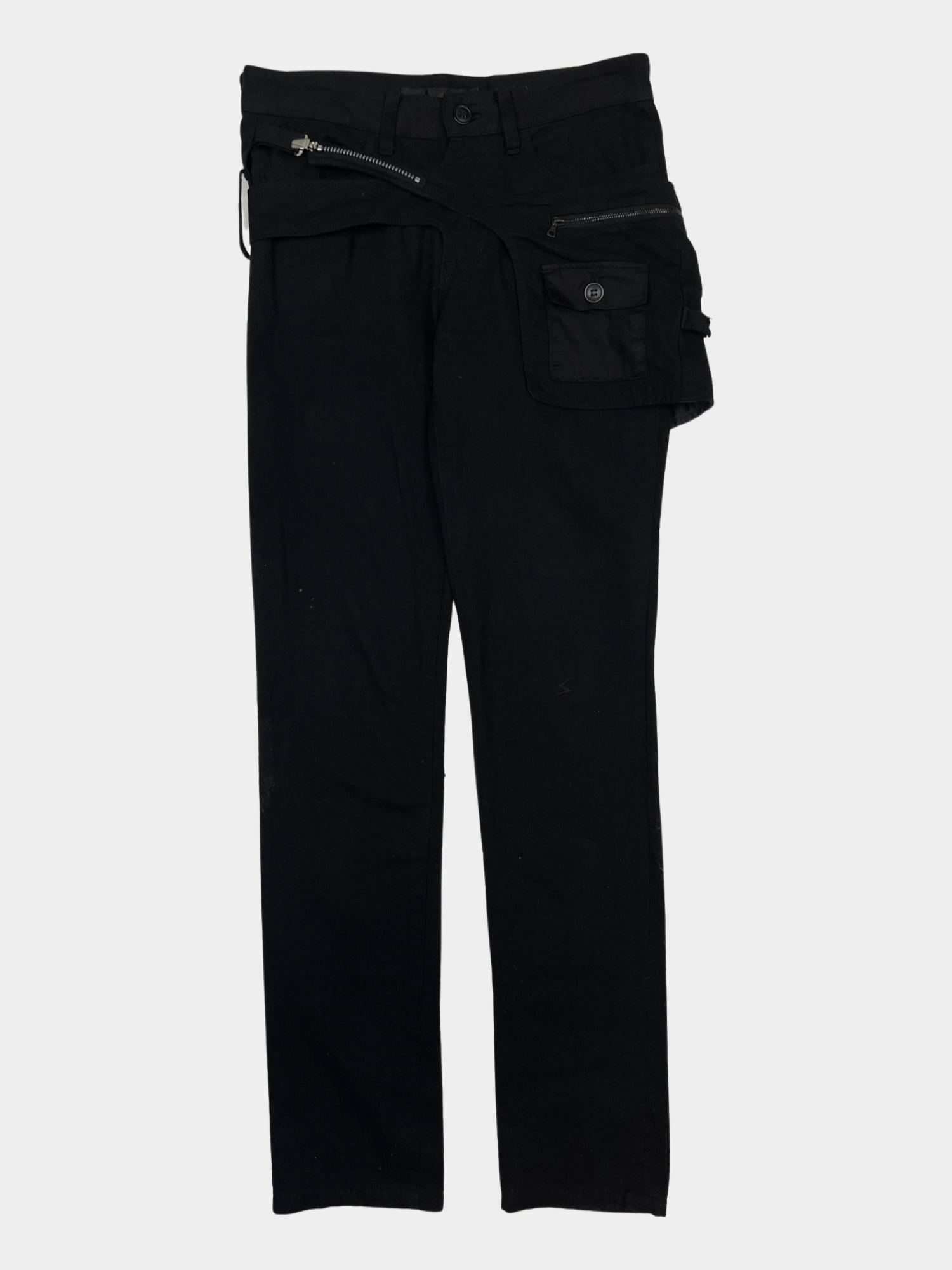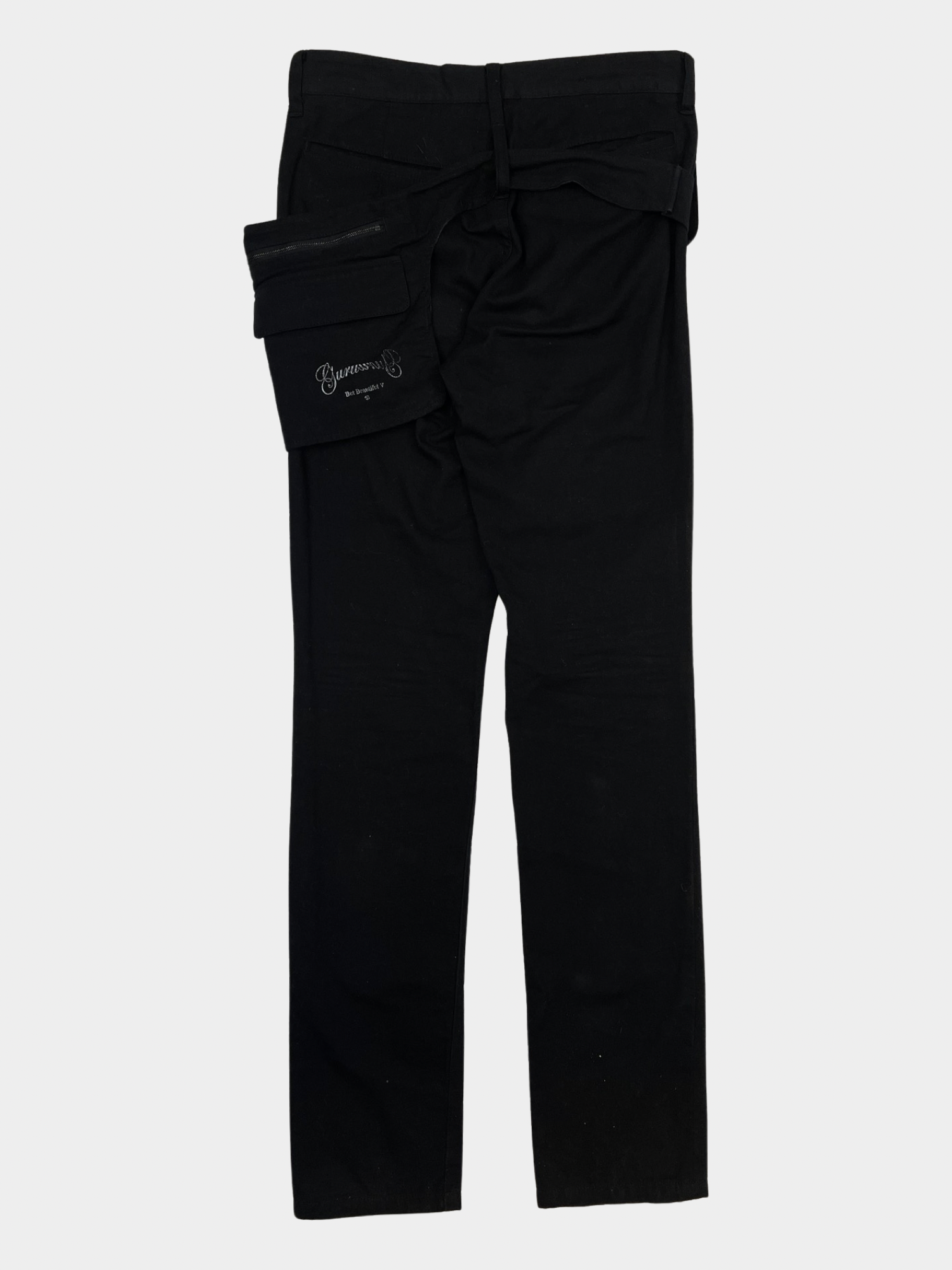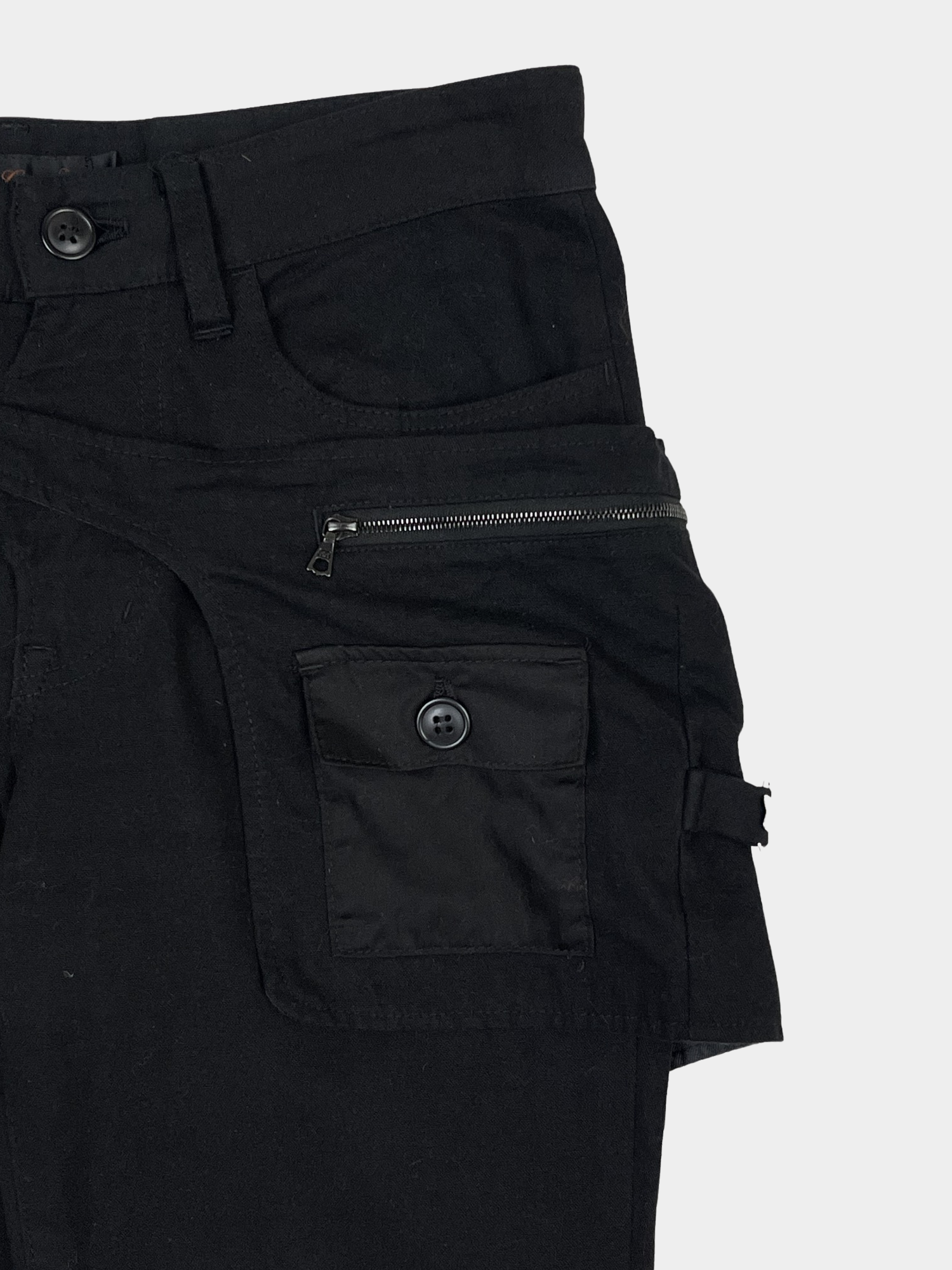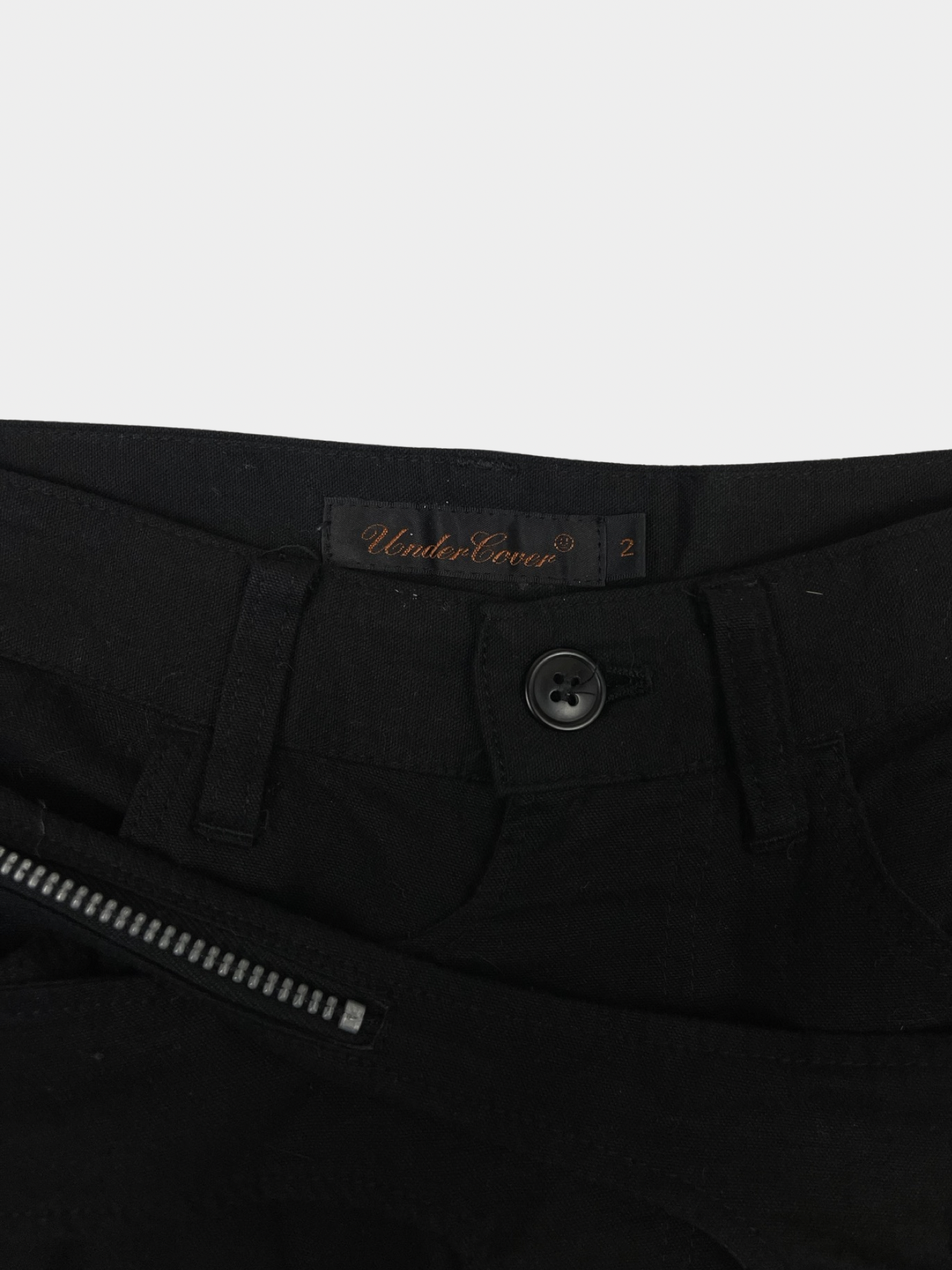 ---
UNDERCOVER
Waistbag Pants
AW2006 "Guru Guru"
DESCRIPTION
A common theme within Undercover's AW2006 'Guru Guru' collection highlighted garments and pieces constructed using upcycled and recycled fabrics and materials. Donning a removable waist bag containing a zip pouch and buttoned pocket, the skinny cut trousers details Undercover's signature Patti Smith-inspired lightning bolt upon the knee.
CONDITION

Good condition. Please see photos for full evaluation.
SIZE / MEASUREMENTS
Tagged Size 2, fits waist 27
Waist: 14 Inches
Inseam: 31 Inches
Length: 41 inches
Hem: 6 Inches
COVERAGE
The sheer influence of Japanese brand Undercover is ever so instilled in the flood of modern-day designers that perhaps a short exploration into its groundbreaking accomplishments would be deemed as futile. Nevertheless, Undercover has proven to stand against the test of time since its inception in the early 1990s. From its diverse portfolio of collections and inspirations to the various sub-labels such as GYAKUSOU and MAD Store, the all-encompassing brand has never ceased to capture the hearts and souls of the generations of tomorrow. However, to delve deeper into the brand's real roots and philosophy, one would first need to delve into its founder: Jun Takahashi.