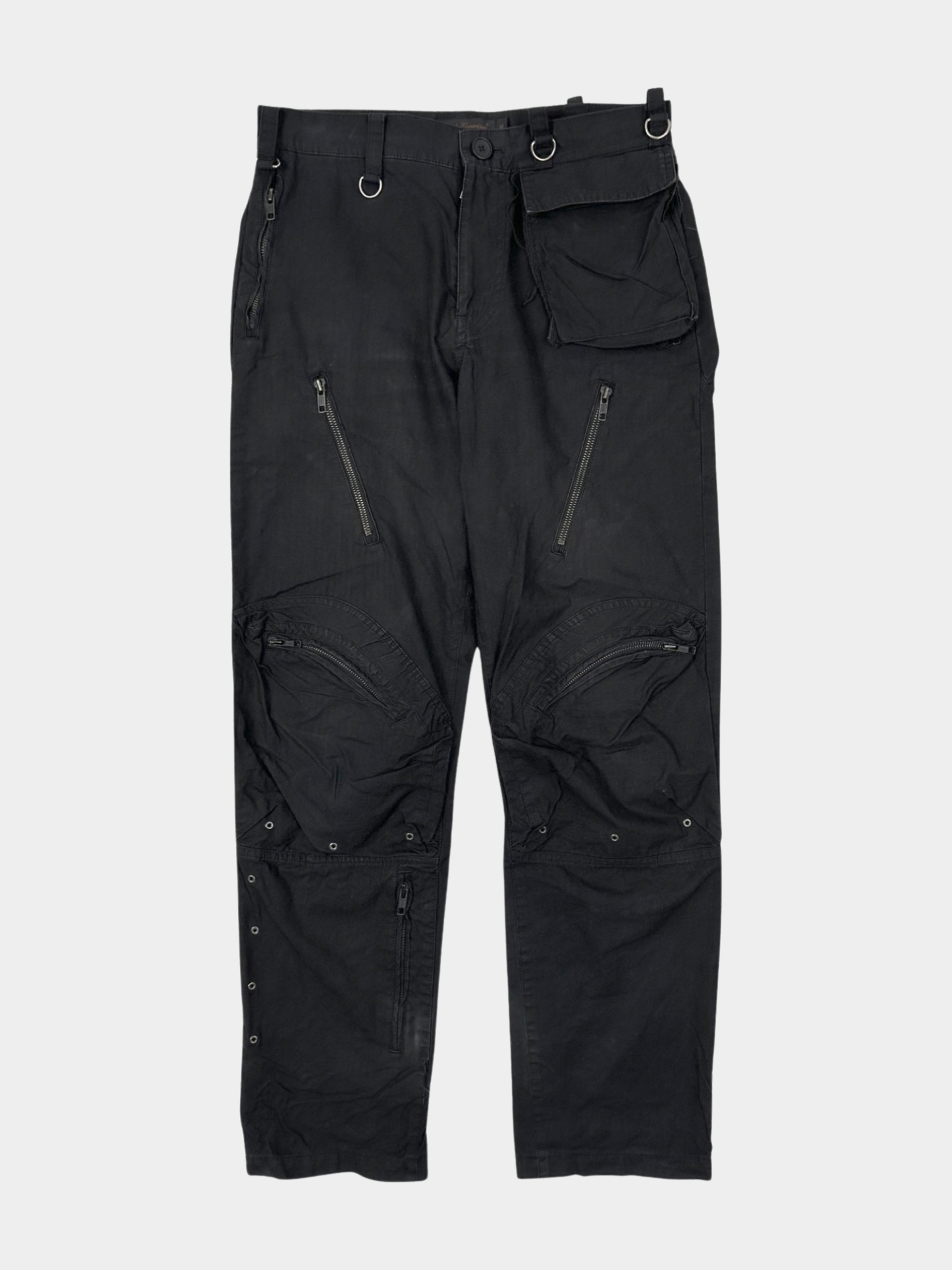 ---
UNDERCOVER
Ripstop Cargo Pants
AW2003 "Paper Doll"

DESCRIPTION

The 2003 'Paper Doll' collection enacted as a compelling follow up to Jun Takahashi's breakout runway collection. Building upon a similar volume of aesthetics founded in the Spring Summer collection, "Paper Doll" includes a variety of interesting DIY approaches to the garment's construction. The cargo pants are constructed with utilitarian features like flap pockets and zip pockets throughout each leg. Finished with concealed zip closure, belt loops, and silver-toned hardware.
CONDITION

Good condition. Please see photos for full evaluation.
SIZE / MEASUREMENTS

Size medium, fits around waist 31
Waist: 16 inches
Length: 41 Inches
Inseam: 31 inches
Hem: 7 inches
COVERAGE
The sheer influence of Japanese brand Undercover is ever so instilled in the flood of modern day designers, that perhaps a succinct exploration into its groundbreaking accomplishments would be deemed as futile. Nevertheless, Undercover has proven to stand against the test of time since it's inception in the early 1990s. From its diverse portfolio of collections and inspirations to the various sub labels such as GYAKUSOU and MAD Store, the all-encompassing brand has never ceased to capture the hearts and souls of the generations of tomorrow. But in order to delve deeper into the brand's true roots and philosophy, one would first need to delve into it's founder: Jun Takahashi.