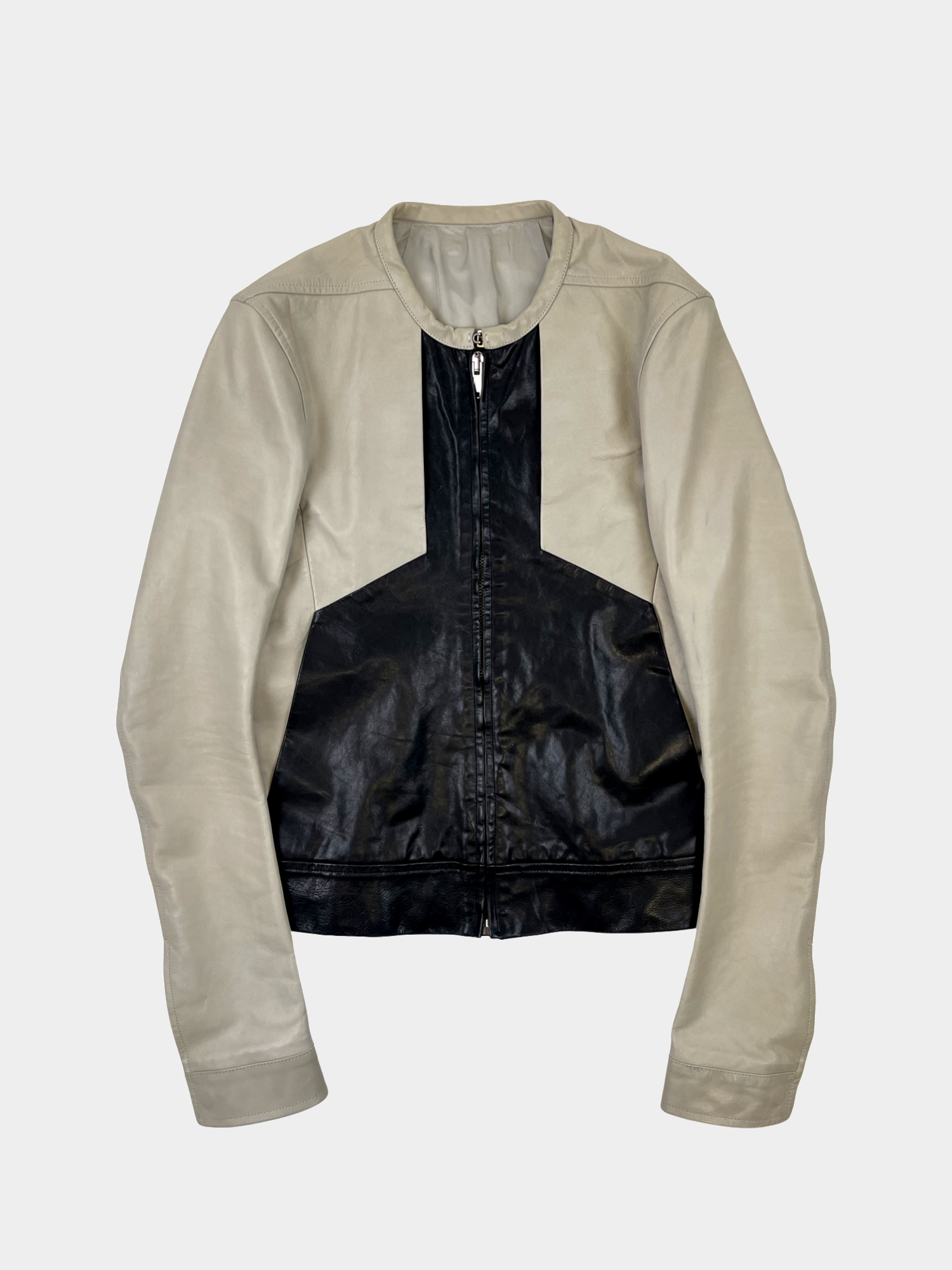 ---
RICK
OWENS
Paneled Leather Rider Jacket
AW2012
DESCRIPTION

Dimensional contrasting panels give this jacket a dynamic and sharp architectural aesthetic. Standard pocket details inside and out, fully lined, with front zip closure and clasp around neckline.
CONDITION

Good condition. Please see photos for full evaluation.
SIZE / MEASUREMENTS

Size 46, Fits small to medium
Pit to Pit: 19 Inches
Length: 245Inches
Sleeve Length: 28 Inches
COVERAGE
Today, brand activations, influencer marketing, and hollow collaborations dominate the marketplace. Fashion houses frantically seek out new means of garnering the attention of the consumer. However, in an industry dominated by commercialism, Rick Owens demonstrates an unyielding commitment to his brutalist values.

Owens does not represent a brand but a far-reaching lifestyle that speaks to his fanbase's unwavering loyalty. Between unstructured sartorial garbs, perturbing sculptural furniture, and some of the most bewildering footwear on the market—it is no wonder why "The Lord of Darkness" is so highly revered.

Born Richard Saturnino Owens, the young designer dropped out of the Otis College of Art and Design to pursue pattern-making and draping courses at Los Angeles Trade-Technical College. During his studies, Owens began cutting patterns that illegally knocked-off designer clothing. This tongue-in-cheek attitude would become a fixture of Owens' brand ethos. In 1994, Owens unveiled his inaugural clothing label selling exclusively to Charles Gallay, the L.A's trailblazing avant-garde boutique operator.