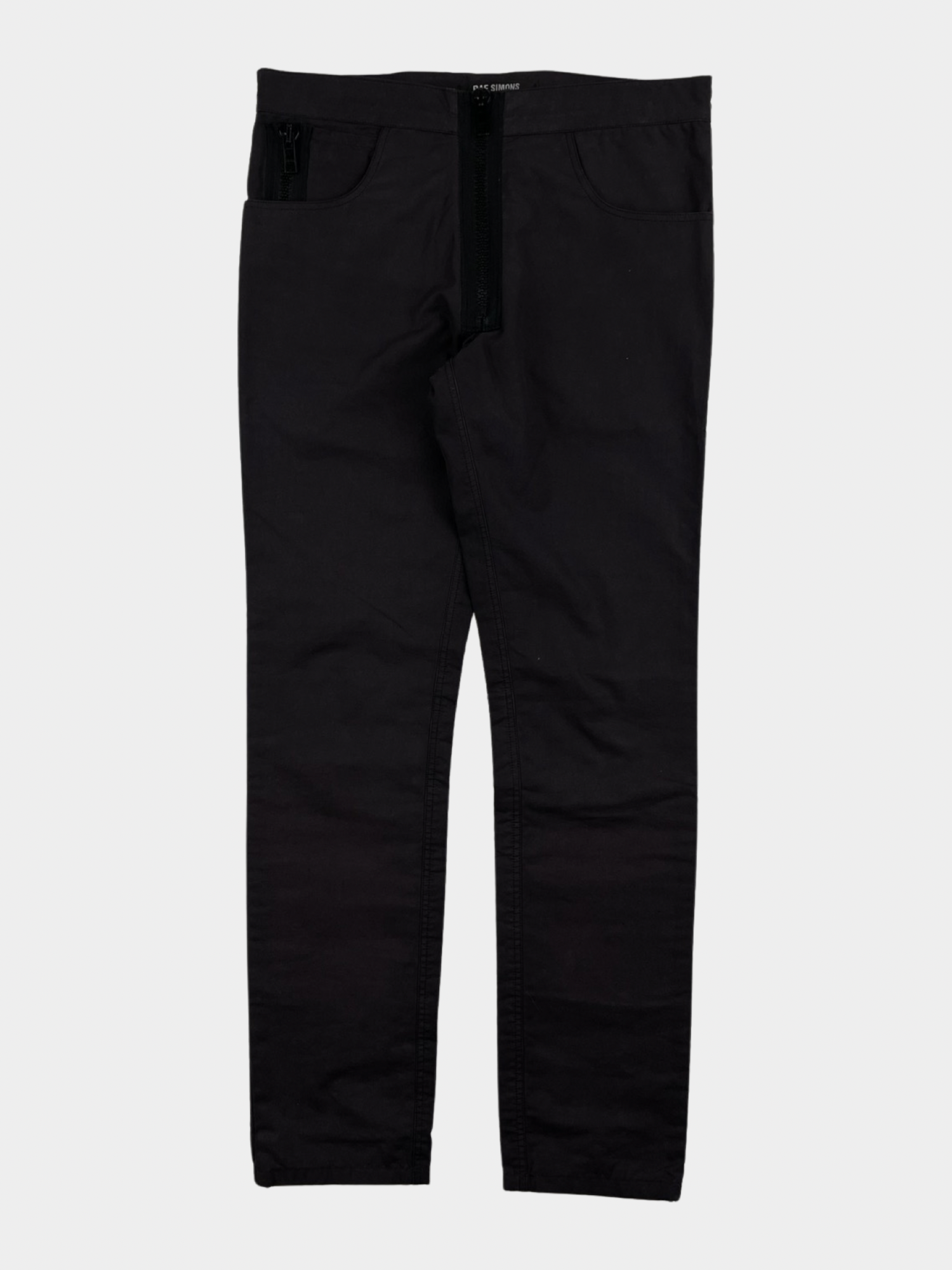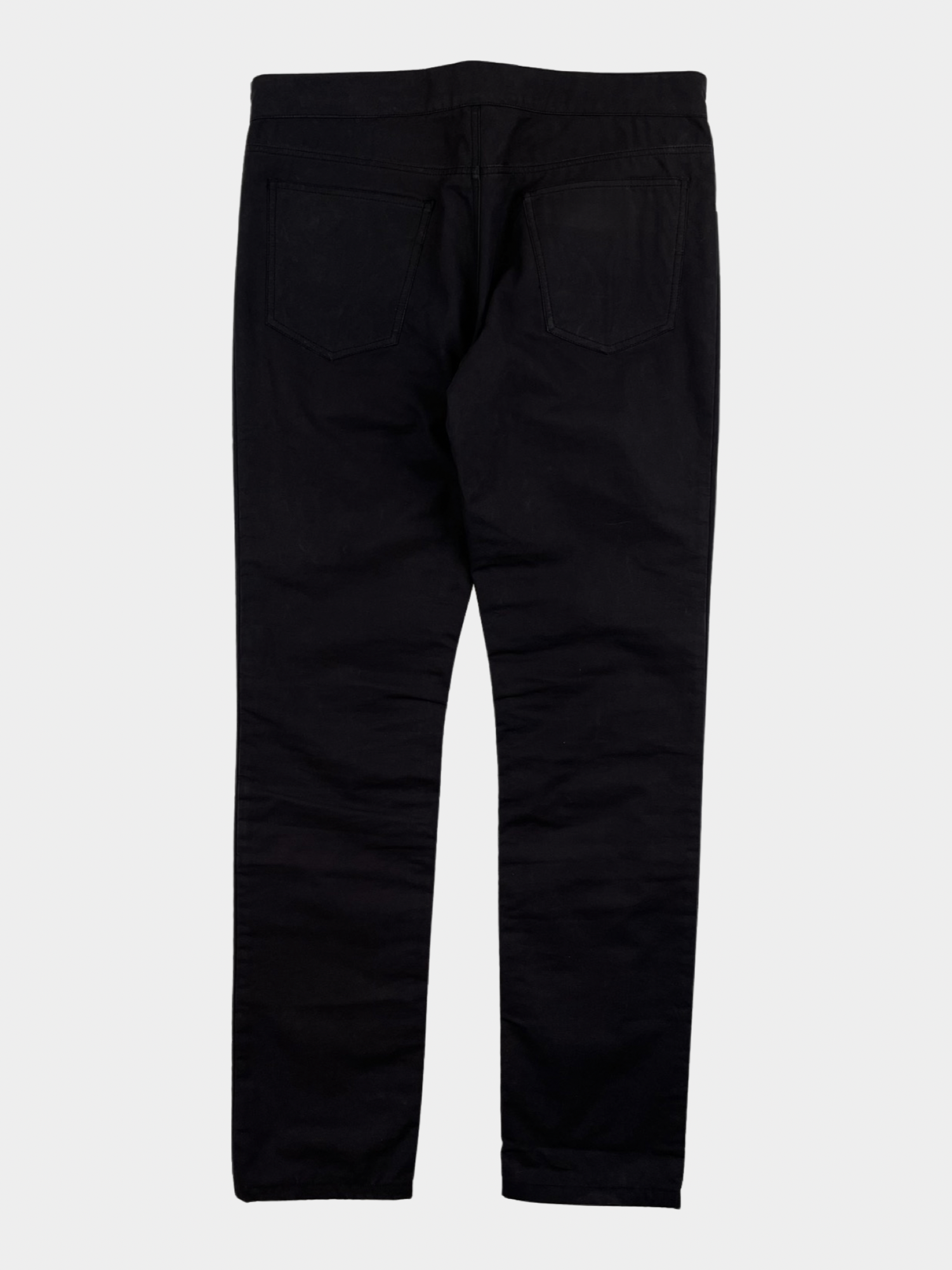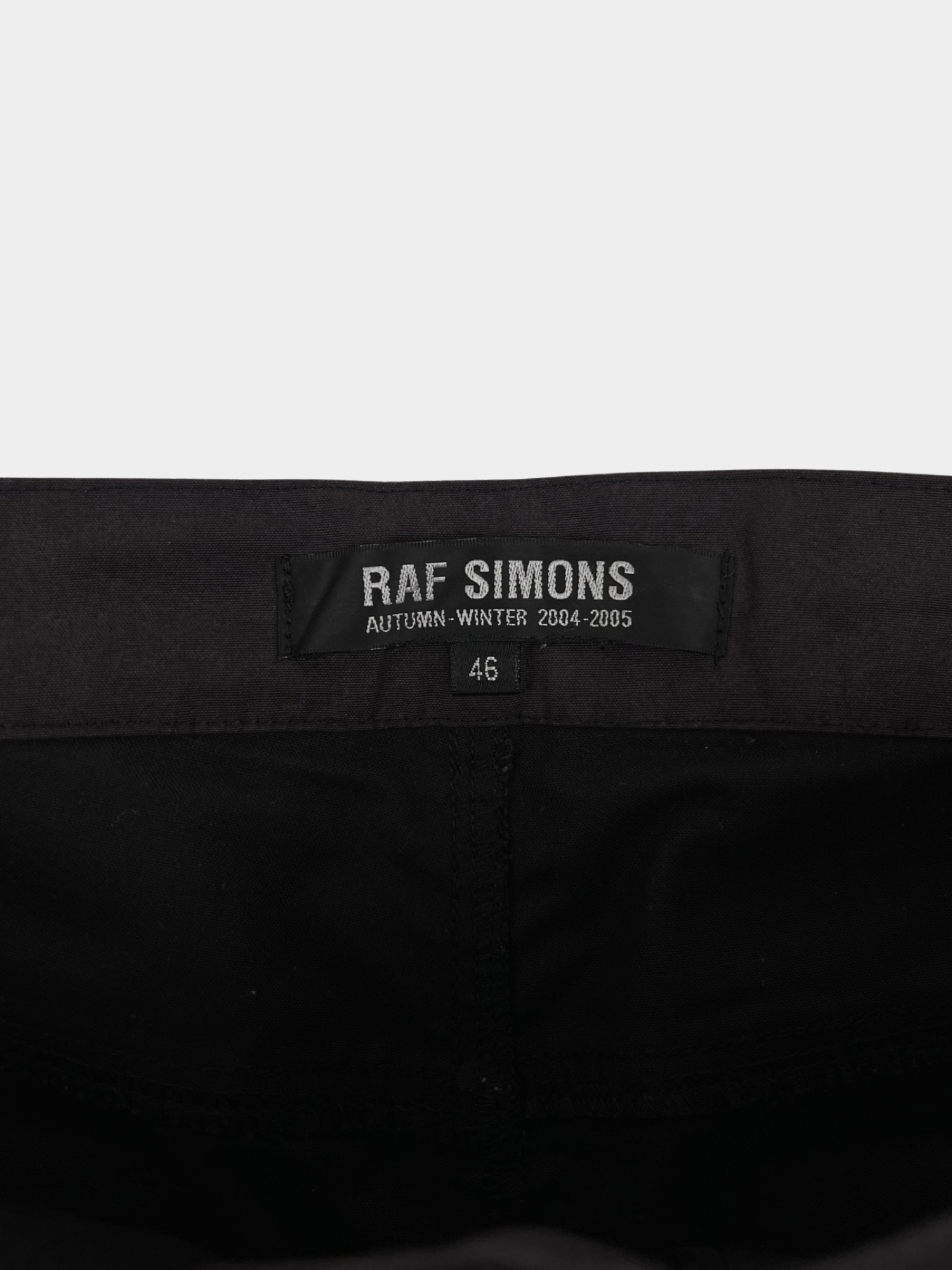 ---
RAF SIMONS
Inversed Zip Oiled Pants
AW2004 "Waves"
DESCRIPTION
Raf Simons' 'Waves' collection explored new menswear silhouettes by distorting proportions and form. These pants capture the designer's vision of references to contemporary fetishwear, such as gimp suits. An exposed, centered, and oversized zipper creates a promiscuous focal point, with a similar zipper inside the right pocket. Form-fitting silhouette constructed with heavy cotton treated with wax/oil coating.
CONDITION

Good condition. Please see photos for full evaluation.
SIZE / MEASUREMENTS

Size: 46, fits waist 29
Waist: 15 Inches
Length: 38 Inches
Inseam: 29 Inches
Hem: 6.5 Inches
COVERAGE
The Waves collection as a whole aimed to materialize various sub-cultures into garments on the runway, through graphics and silhouettes alike. The title "Waves" inherently communicates a nautical theme, and is both denotative and connotative of various ambiguous sub-cultures associated to the sea in general.