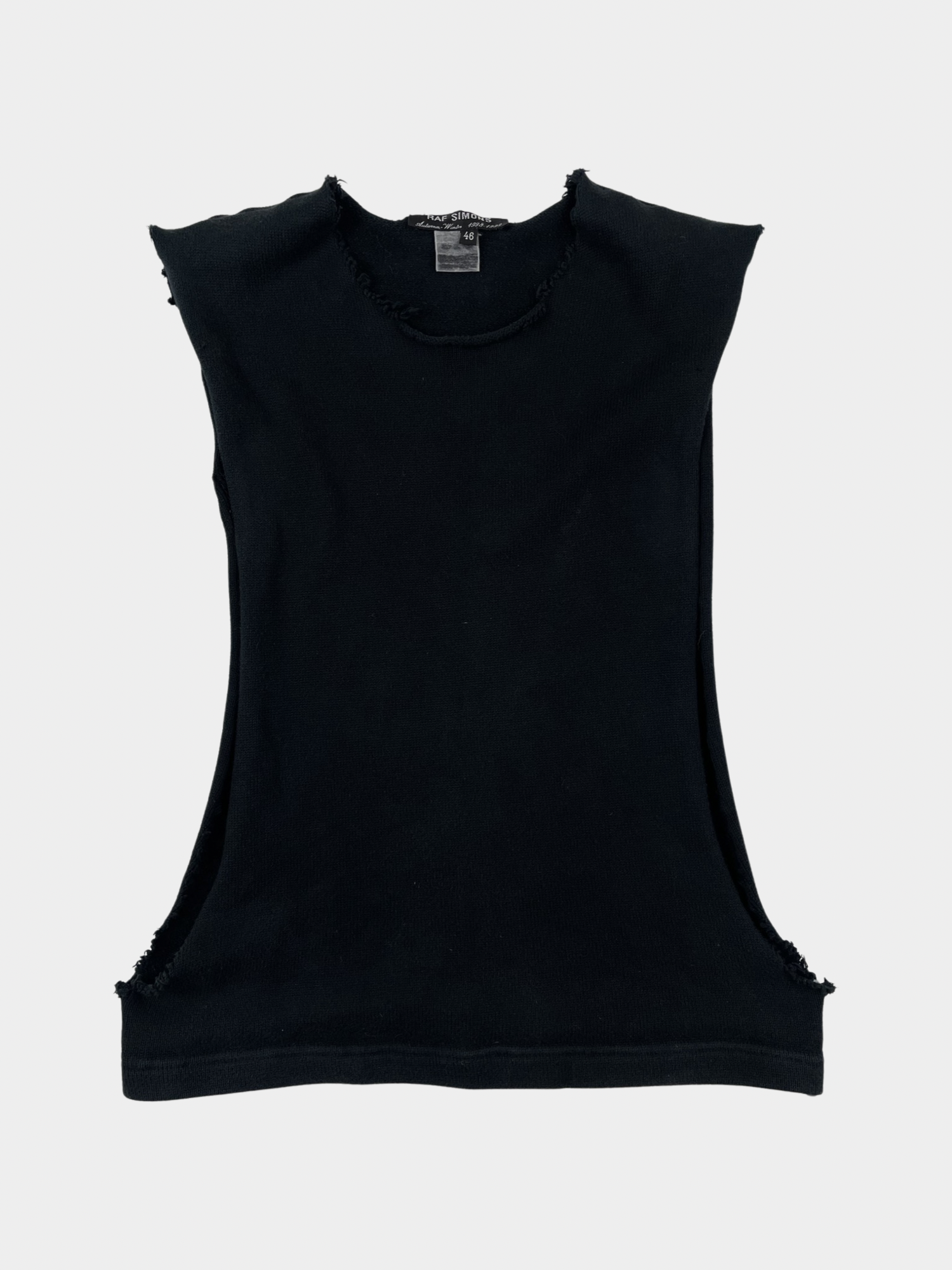 ---
RAF SIMONS
Exposed Tank Top
AW1998 'Radioactivity'
DESCRIPTION

Durable and thick french terry tank top with large side slits, and distressed edges balanced on a neat hem.


CONDITION

Good condition. Please see photos for full evaluation.


SIZE / MEASUREMENTS

Size 46, fits small to medium
Pit to Pit: 20 Inches
Length: 27 Inches

COVERAGE
The enormous impact made on Raf Simons' creative style by the punk and techno scenes is undeniable, and his 1998 "Radioactivity" Autumn/Winter collection proves this statement incredibly. For this season, the esteemed Belgian designer reimagined the crucial attributes of punk culture, alongside continuing to master his tailoring and suitmaking skills. The mohair sweaters, initially designed by Vivienne Westwood and popularized by Johnny Lydon during the late 70's, assumed the form of spider web knits, and the anarchy symbol found itself split in two printed on the front of formal black topcoats. Additionally, in this collection, Simons introduced a set of garments, which copied Kraftwerk members' costumes from the cover of "The Man-Machine" — one of their most prominent records that, too, played a vital role in the designer's musical upbringing.