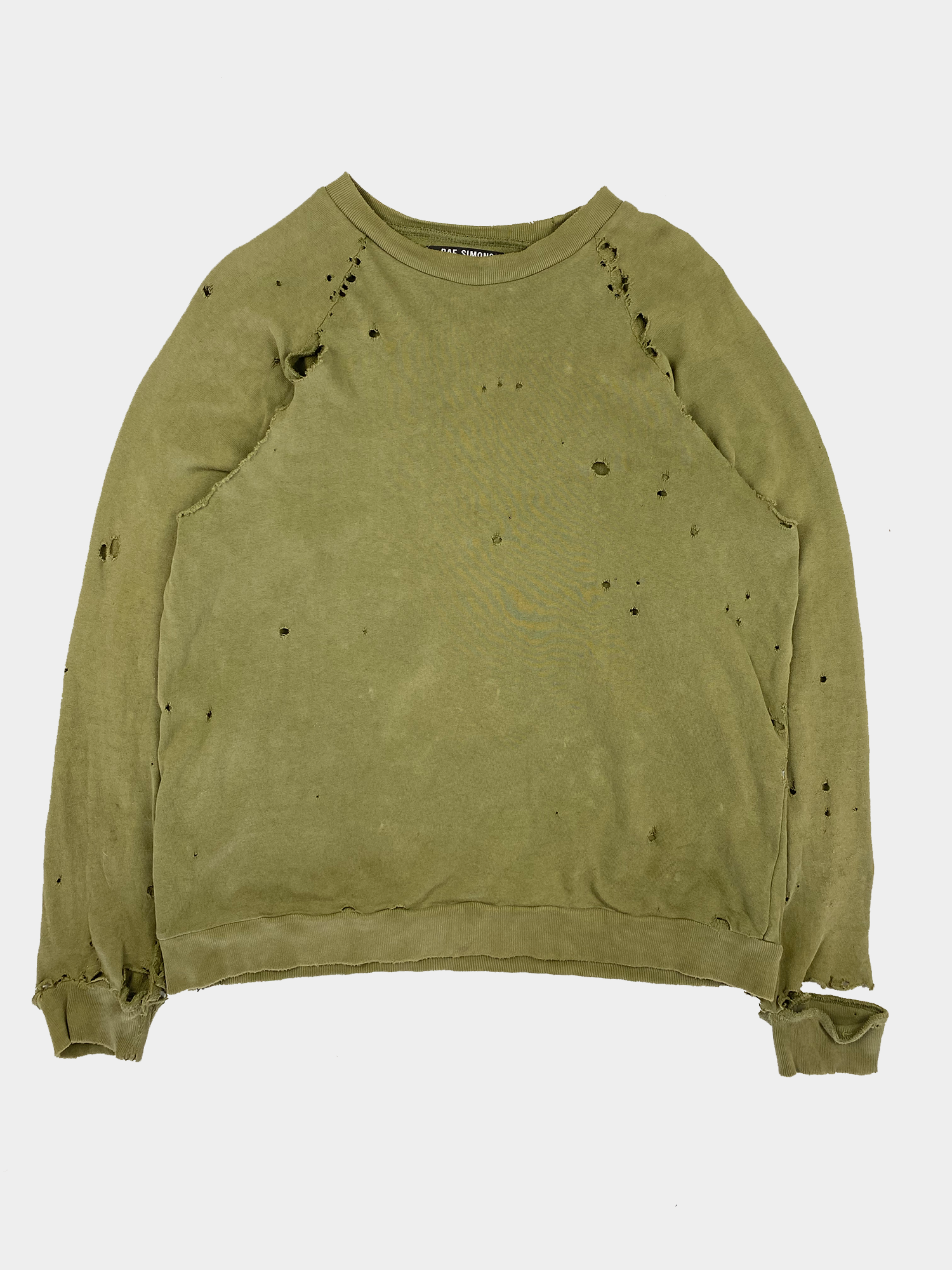 ---
RAF SIMONS
Distressed Longsleeve
AW01 "Riot Riot Riot"

DESCRIPTION
Oversized sweater in military green. Features distressing throughout along with torn cuffs held by residual threading.
CONDITION

7/10 condition. Please see photos for full evaluation.
SIZE / MEASUREMENTS

Size 48, fits Medium
Pit to Pit: 22 Inches
Length: 25 Inches
Sleeve Length: 27 Inches
COVERAGE
Perhaps the most defining show of Raf Simons' early-new-millennium period, the 2001 Autumn/Winter collection titled "Riot! Riot! Riot!" was nothing but a pure interpretation of the crucial inspiration sources, which drove the designer's earlier works: youth, protest, and teenage rebellion. Furthermore, in this collection, Simons departed from the previously used slim silhouettes to the casual oversized shapes, seen in the wide usage of layering techniques picked up by the designer on Viennese flea markets during his break year at the eponymous label.

For "Riot! Riot! Riot!" Simons introduced an impressive garment selection that varied from classic pieces such as trench coats and cable sweaters to nearly handmade-looking sleeveless hoodies, distressed sweatshirts, and bombers, some of which included patchwork with excerpts from mid 90's newspaper articles stating disappearance of Richey Edwards, a Welsh rock musician known for being the core member of "The Manic Preachers."