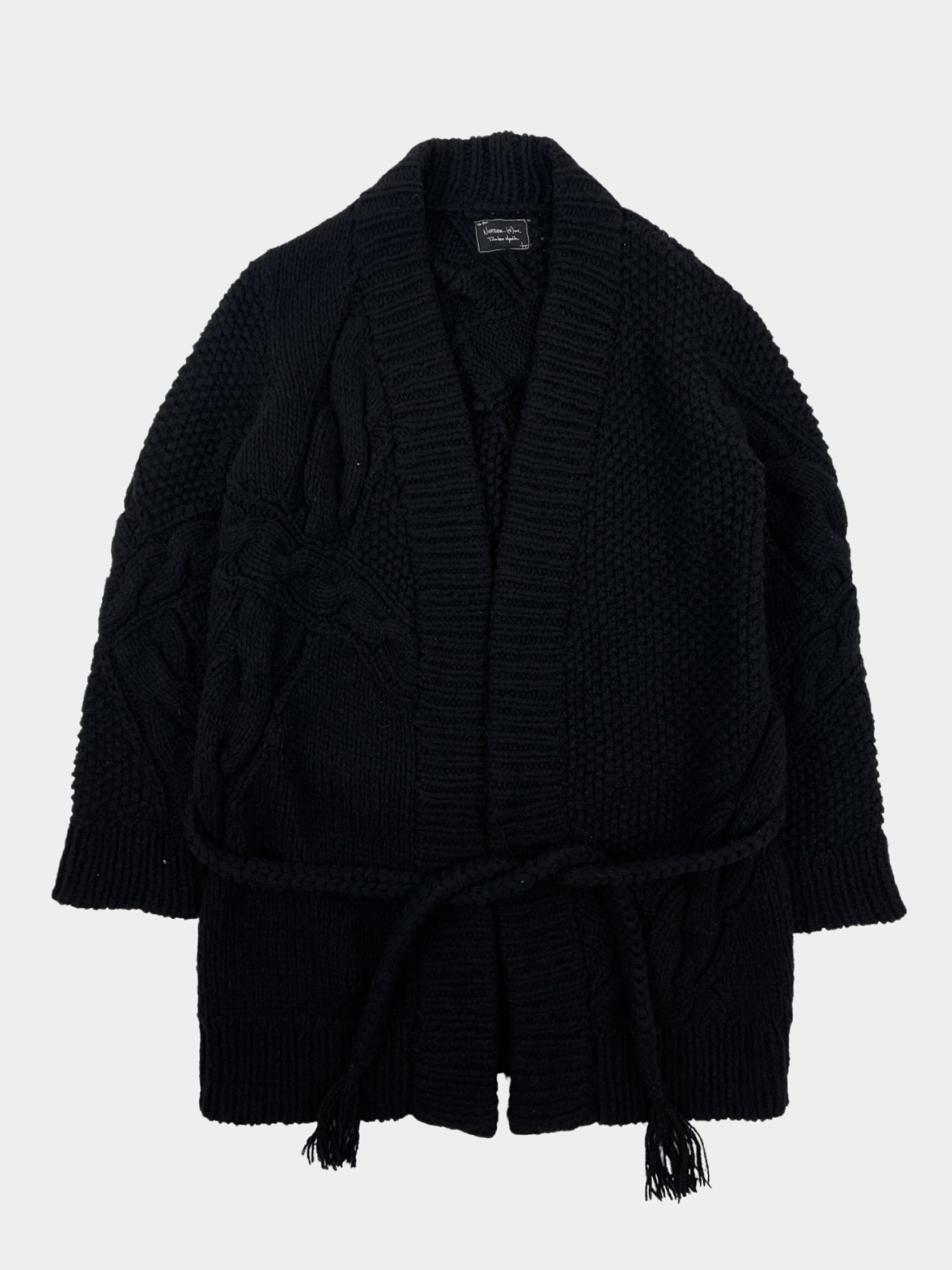 ---
NUMBER
(N)INE
SS/AW2003 'Touch Me I'm Sick'
Cardigan Robe
DESCRIPTION

Durable and heavyweight knit crochet cardigan detailed with ribbed hems. Distressed and frayed sash tie closure.
CONDITION

Good condition. Please see photos for full evaluation.
SIZE / MEASUREMENTS

Size 2, Fits medium to large
Pit to Pit: 22 Inches
Length: 37 Inches
Sleeve Length: 25 Inches
COVERAGE
In 1996, Takahiro Miyashita launched his brand Number (N)ine under Kooks Co. Ltd, which Miyashita owned. The meaning of the name Number (N)ine is based on the Beatles song "Revolution 9". Through Miyashita's work, it is no mystery that he was deeply inspired by the Beatles and rock n' roll and American culture. Since the start, Takahiro has proved that he cannot be put into a box as his work continuously breaks barriers and progresses with him year after year. Miyashita's work is and will remain timeless for decades to come.