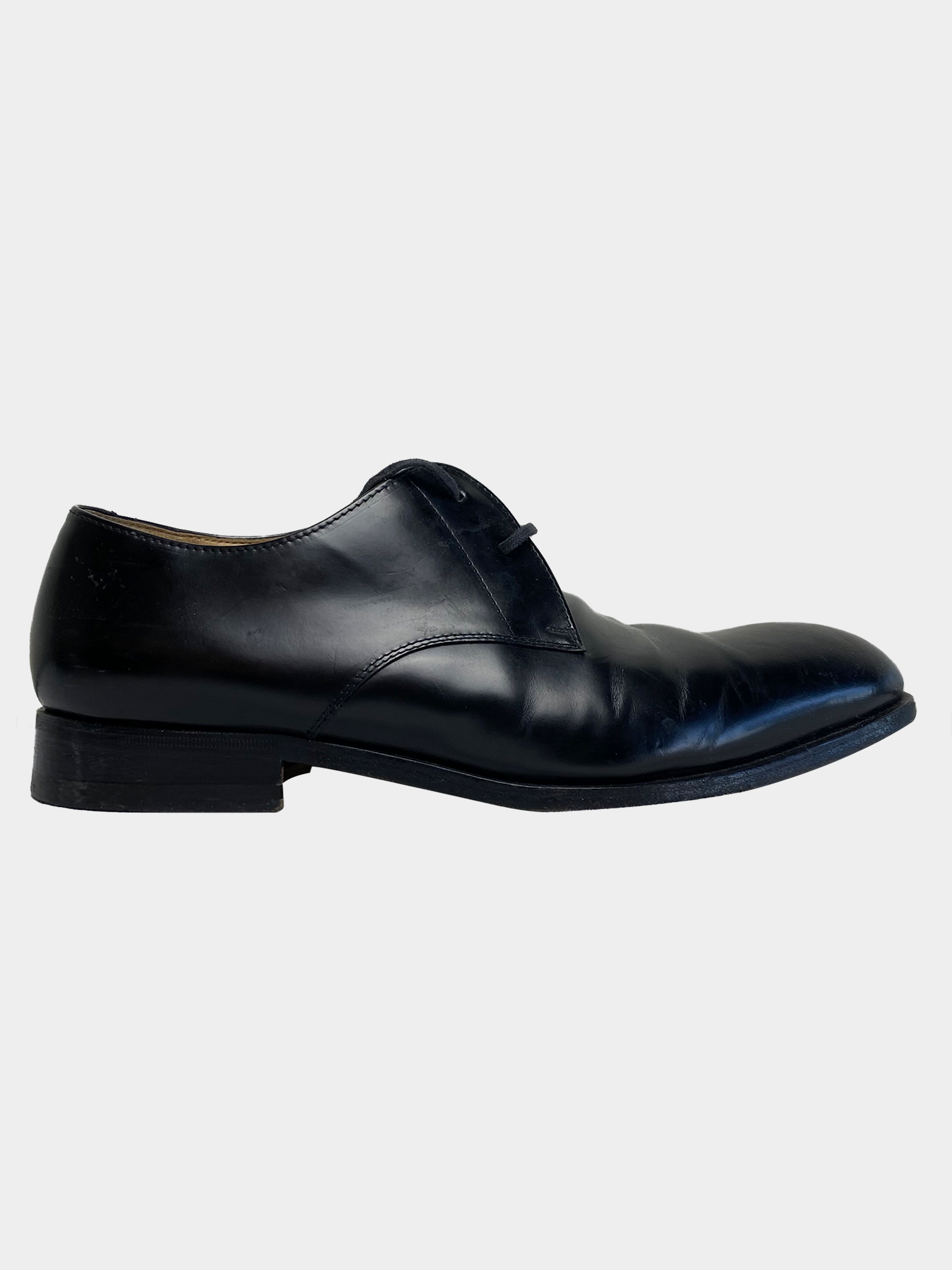 ---
HELMUT LANG
Oxford Shoes
SS2003
DESCRIPTION

Classic leather Oxford shoes made with supple leather. Pointed toe, brown leather soles.
CONDITION

Good condition. Please refer to photos for full evaluation.
SIZE / MEASUREMENTS

Size 8
COVERAGE
Helmut Lang's introduction into fashion was akin to many menswear aficionados of late, as he took an interest in the garments worn by the stylish residents of Vienna. He admired them and wanted to explore this medium for himself. He has often been labeled as a minimalist, as he followed the modernistic architecture principle of "form follows function" religiously. He reimagined otherwise mundane clothing articles through precise alternations that ultimately transformed them into stylish wearable garments, unheard of at the time in menswear. His opus retrospectively displays a constant dialogue between the consumer and the product, as his pieces vary from those everyday pairs of jeans to gaudy sequin parkas for costuming.