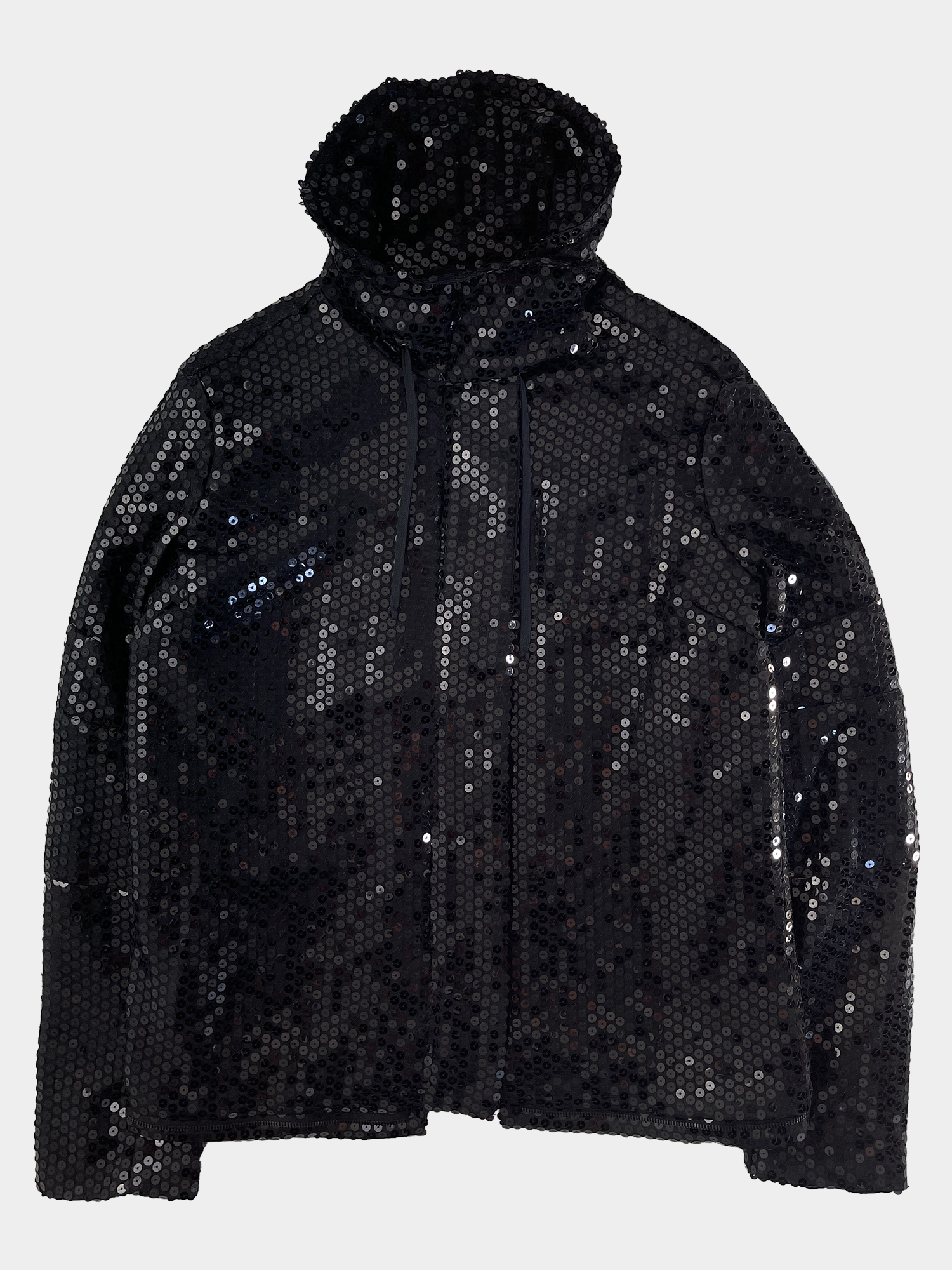 ---
HELMUT LANG
Sequin Astro Jacket
AW2000

DESCRIPTION
Rare iteration of the iconic Helmut Lang Astro Jacket, embellished with black sequins throughout the garment. The jacket features Helmut Lang's signature backpack straps on the interior that allow the wearer to carry the piece as a backpack. With an interior lined with a smooth silk, the juxtaposition of textures makes
Some other notable features of this jacket are a removable hood, and an encircling zipper embellishment at the waistband, as seen on every Astro jacket.
CONDITION

9/10 condition. Please see photos for full evaluation.
SIZE / MEASUREMENTS

Size 50
Pit to Pit: 19 Inches
Length: 28 Inches
Shoulder: 17 Inches
COVERAGE
Helmut Lang's primary practice as a conceptually trained sculptor translated into his fashion design work both formally, and theoretically. Many concept driven sculptures consider the context in which where and how they are displayed. In the same vein Helmut always considered the context of functionality even within his ready-to-wear work. His opus displays a constant dialogue between the wearer and the garment, as every individual has an experience, and a specific use of the garment at hand. Helmut's "Astro" jackets illustrate this point perfectly, as the inner straps that lock the wearer strikes up an individualized experience.

Helmut Lang often reimagined otherwise mundane articles of clothing. He brought them into his world through minimalistic alterations that ultimately perfected them. In the late 90s, Helmut's embellishments were often straightforward in both form and process. Many of his basics during this time would be adorned with a simple stripe from one end to the other, which in a sense both recognized and accentuated the proportions of the silhouette.