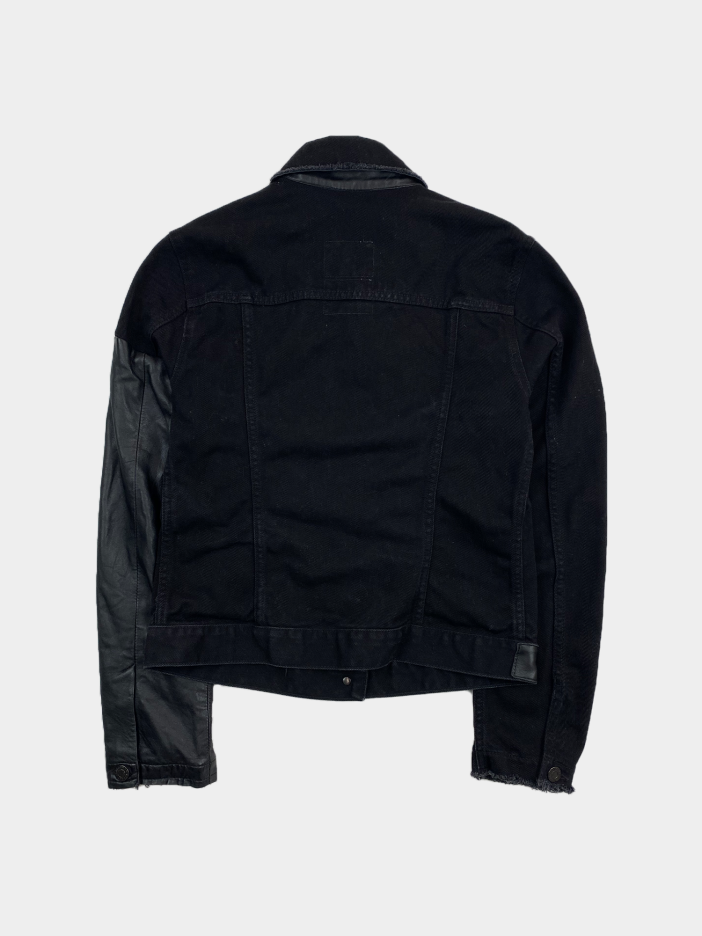 ---
HELMUT LANG
Denim Jacket
SS2003
DESCRIPTION

Heavy astro parka composed of polyimide and cotton. Decorated with Helmut Lang's infamous inner bondage straps.


CONDITION

Good condition. Please see photos for full evaluation.


SIZE / MEASUREMENTS

Size 42, Fits XS
Pit to Pit: 18 Inches
Length: 21 Inches
Sleeve Length: 23.5 Inches


COVERAGE
Helmut Lang's introduction into fashion was akin to many menswear aficionados of late, as he took interest in the garments worn by the stylish residents of Vienna that he admired and wanted to explore this medium for himself. He has often been labeled as a minimalist, as he followed the modernistic architecture principle of "form follows function" religiously. He reimagined otherwise mundane articles of clothing through precise alternations that ultimately transformed them into stylish wearable garments, which was unheard of at the time in menswear. His opus retrospectively displays a constant dialogue between the consumer and the product, as his pieces vary from those everyday pairs of jeans to gaudy sequin parkas for costuming.