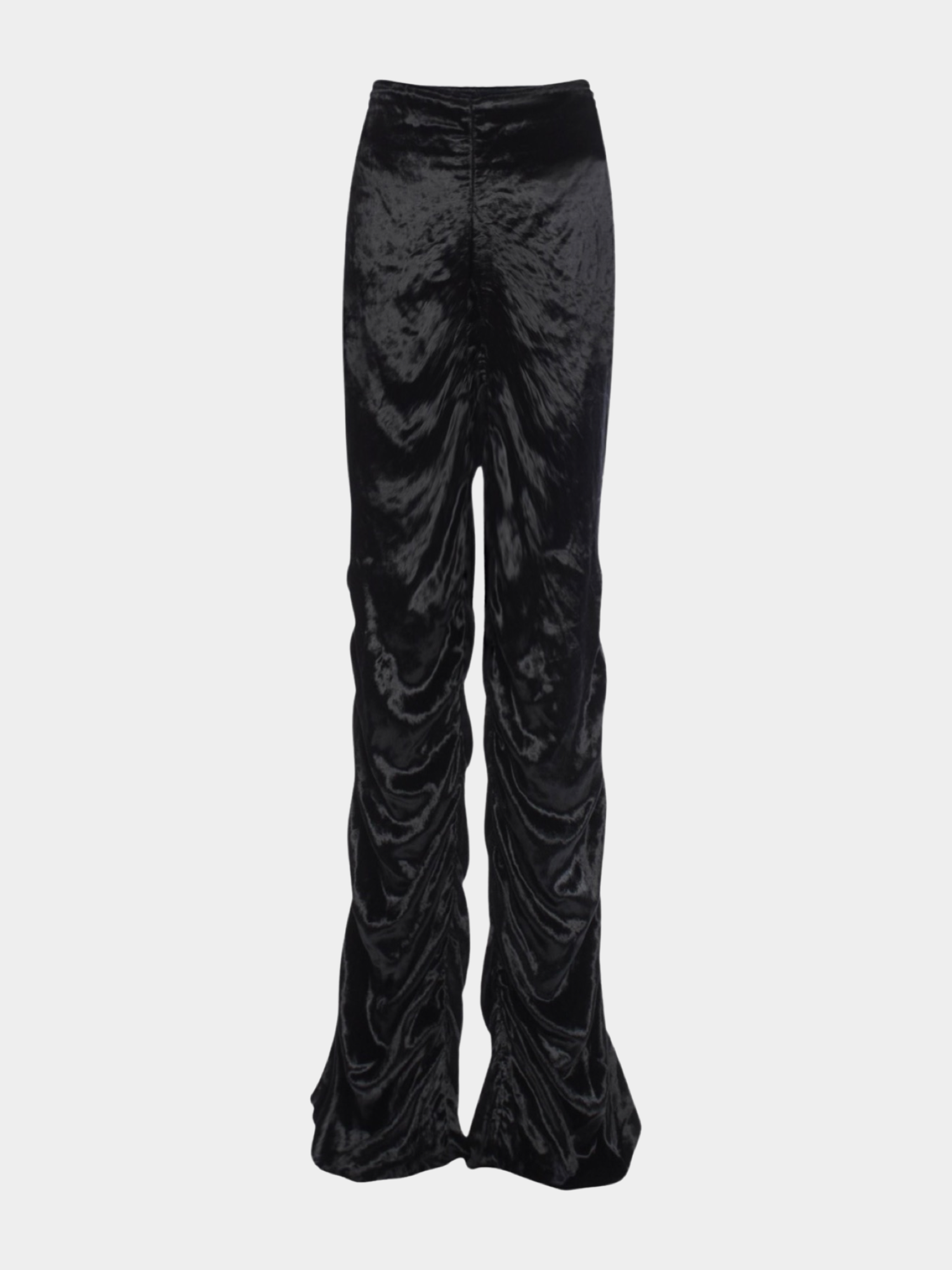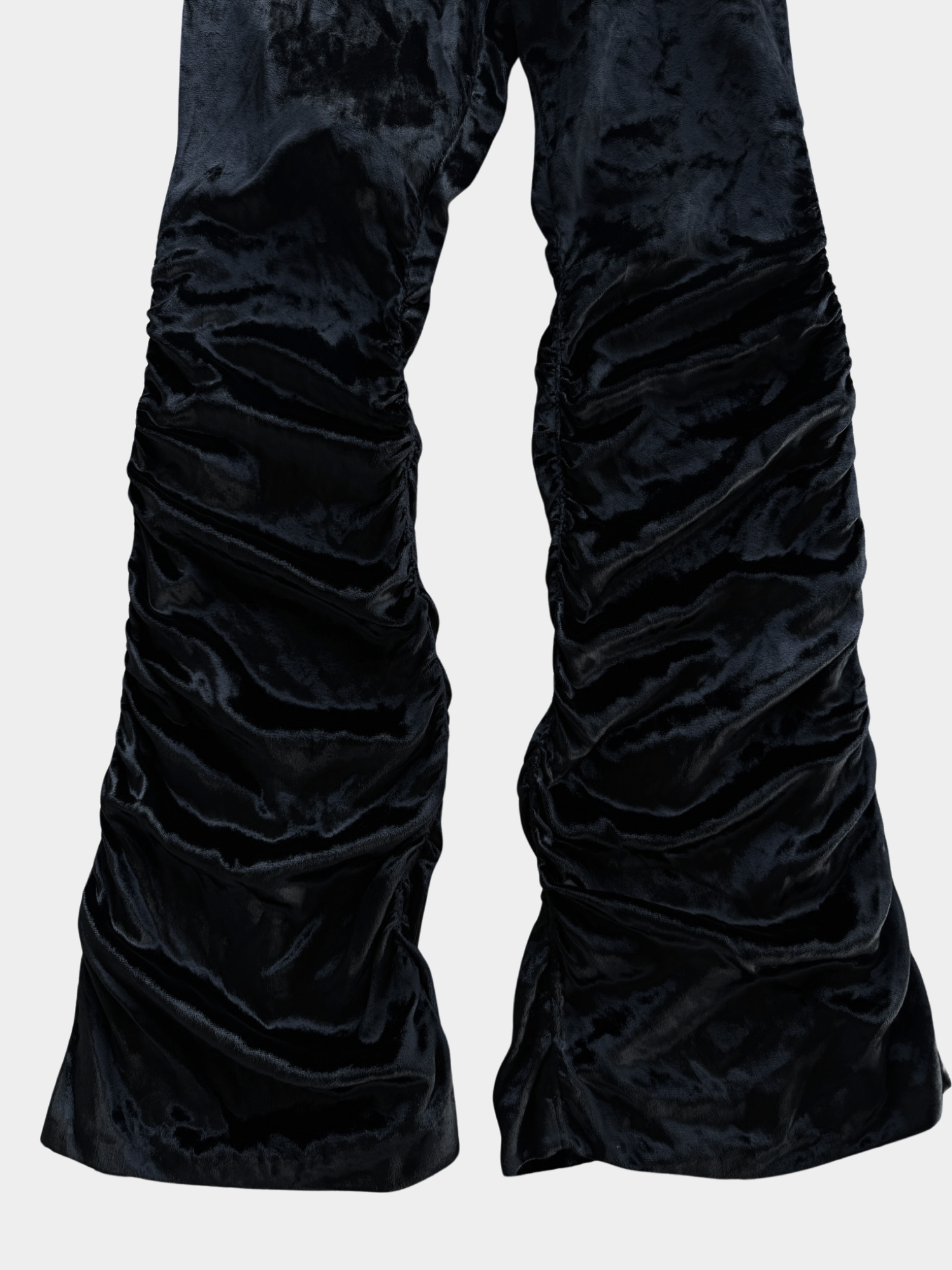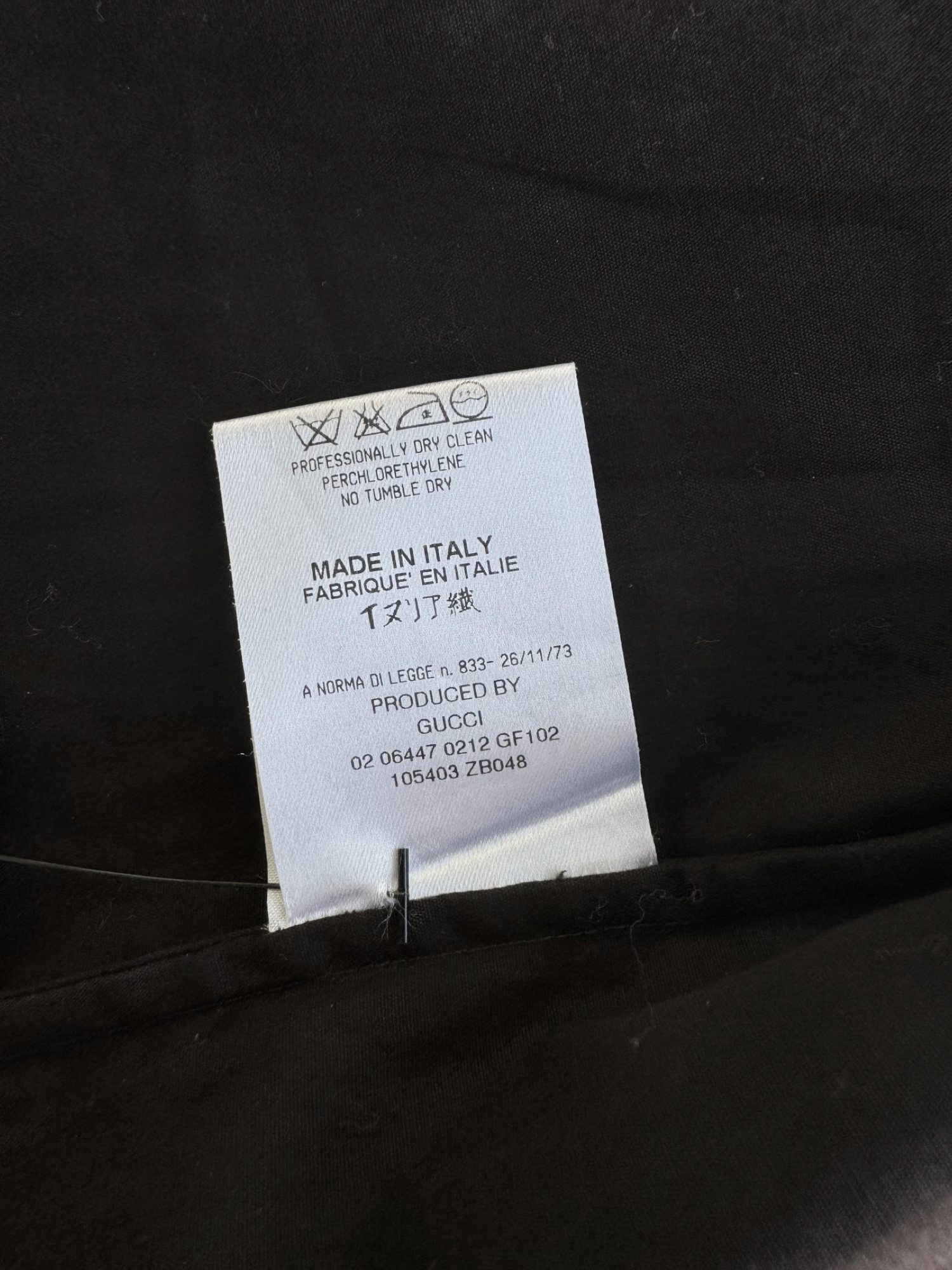 ---
GUCCI
Ruched Velvet Trousers
FW1999
DESCRIPTION
Pants are a runway and campaign piece featuring a mid-rise fit and flared wide leg. It has ruched detailing and leather trim, with a zip closure. The garment is fully lined.
CONDITION

Good condition. Please see photos for full evaluation.
SIZE / MEASUREMENTS
Size: Large, fits waist 32
Waist: 16.5 inches
Rise: 9.5 inches
Inseam: 36 inches
Length: 45.5 inches
COVERAGE
Tom Ford's time at Gucci turned the brand from a stale, monogrammed afterthought into a maximalist vision of sex appeal and overindulgence. He carried on the glamour of 1980s couture, but in a way that was both more subtle and more shocking than his predecessors. Ford's work sparked outrage in the UK, with petitions to ban his provocative ads, which used taboo subjects like threesomes and pubic hair to sell his clothes. His ads were denounced as "harmful to society," but they were also wildly effective, and helped to make Gucci one of the most talked-about and coveted fashion brands in the world.