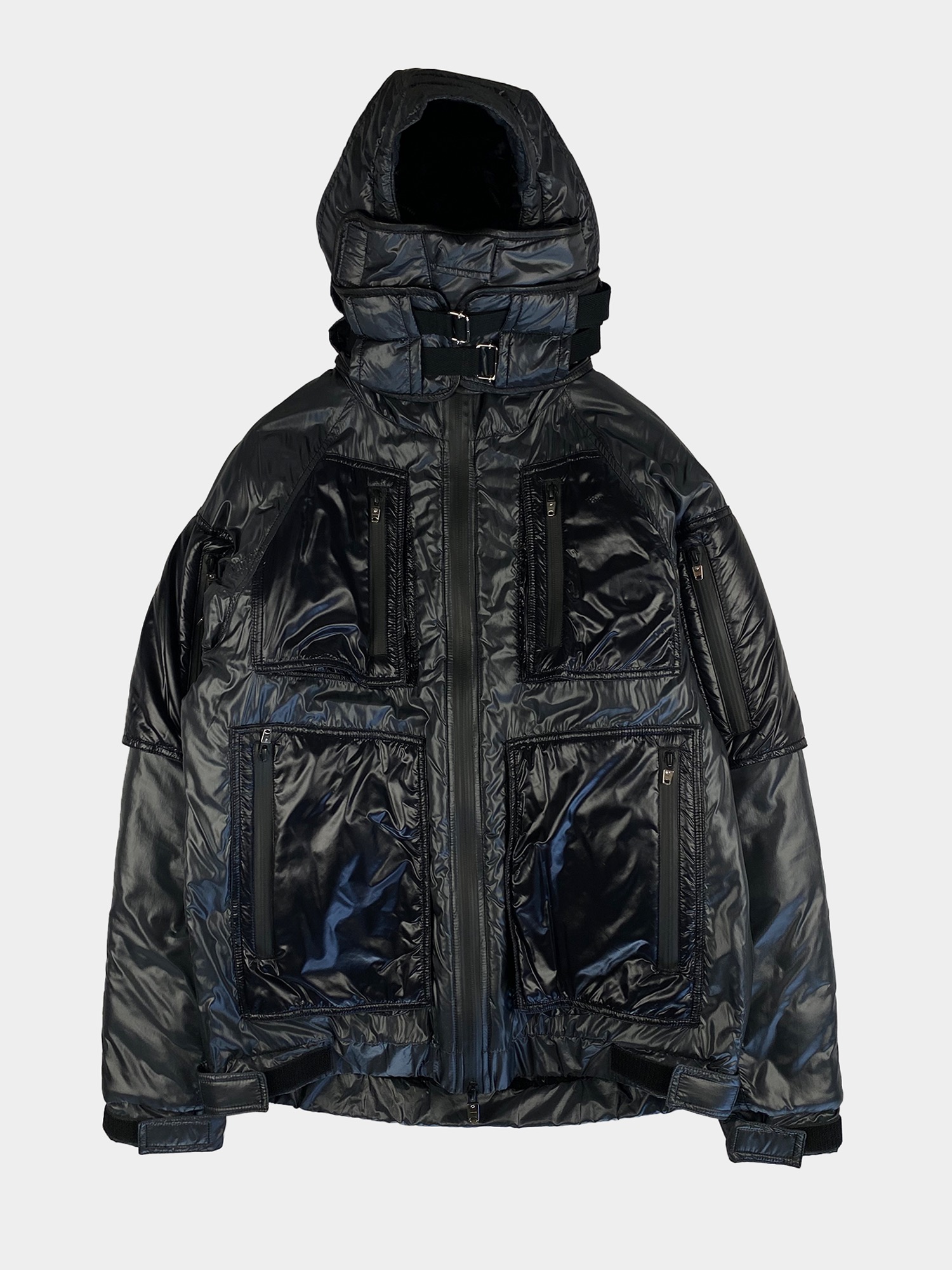 ---
THE SOLOIST.
AW2018 TYPE II FLIGHT JACKET
DESCRIPTION

This lightweight flight jacket contains six pockets, Velcro fastenings at the hems and cuffs, face mask closure, and a complex interior fastening system to strap the wearer in. It additionally features Primaloft lining to stay insulated.
CONDITION

Good condition. Please see photos for full evaluation.
SIZE / MEASUREMENTS
Size : 46
Pit to Pit: 23 Inches
Length: 29 Inches
Sleeve Length: 26 Inches
COVERAGE
Throughout the span of five years, shortly after his departure from legendary brand Number (N)ine, designer Takahiro Miyashita worked zealously in forming an identity solely of his own through his new venture: TakahiromiyashitaTheSoloist. Unchained by the demands of corporations and their emphases on budget constraints and profitability, Miyashita began to create clothing that he deemed fit to his artistic integrity, gradually building up to the brand's first Paris presentation titled 'INTRO.' But before this collection debuted, a more understated yet significant collection.