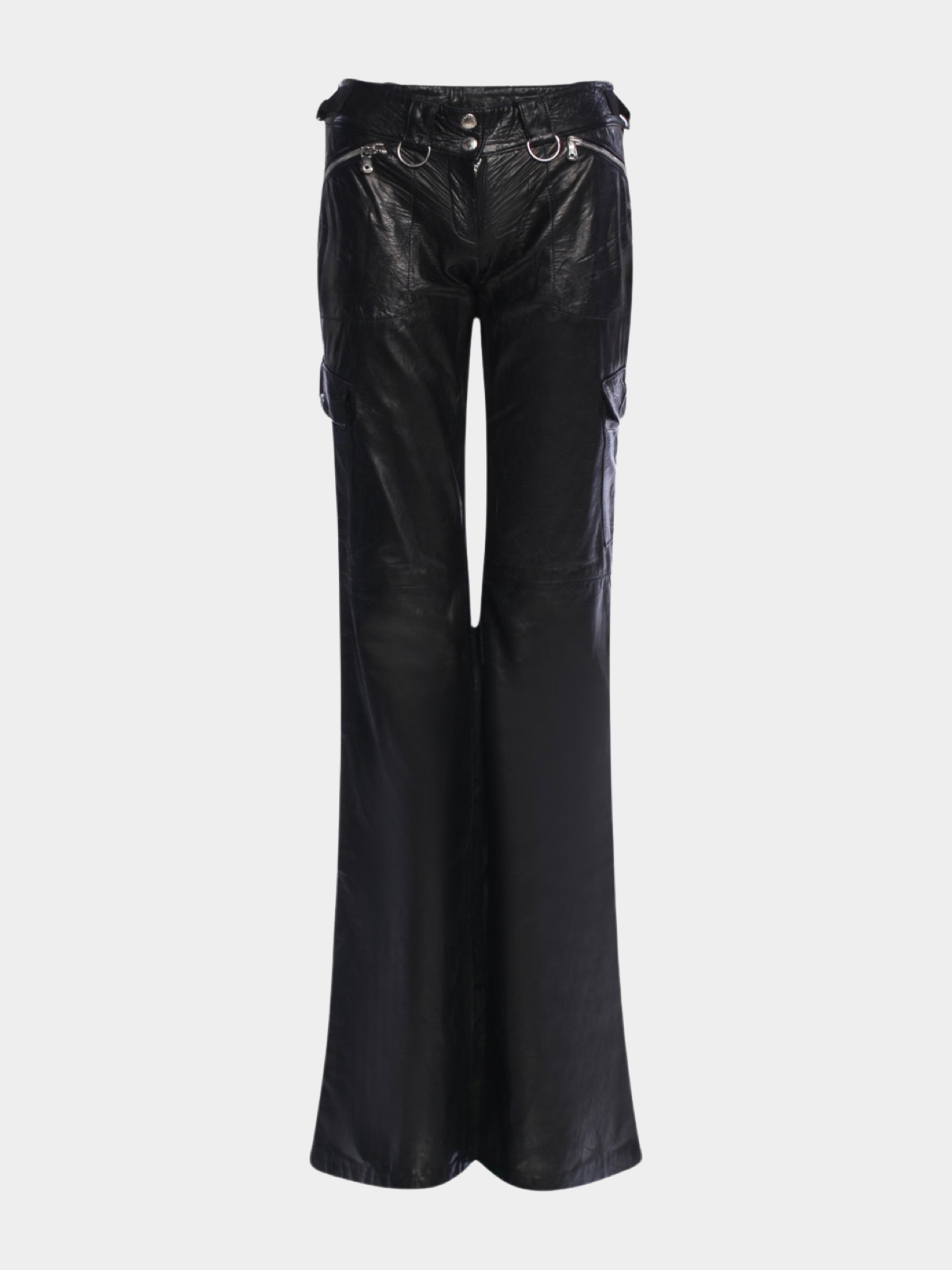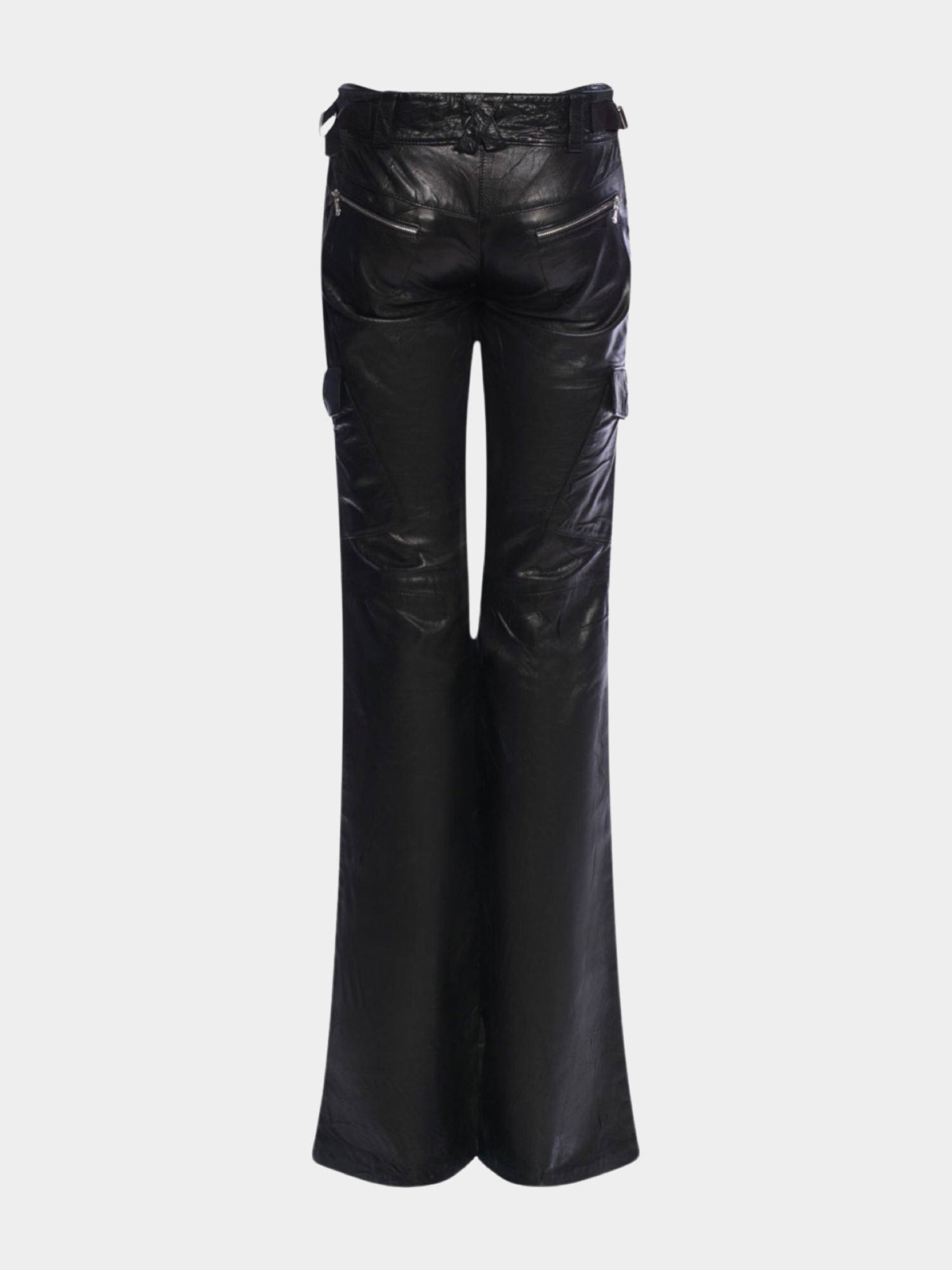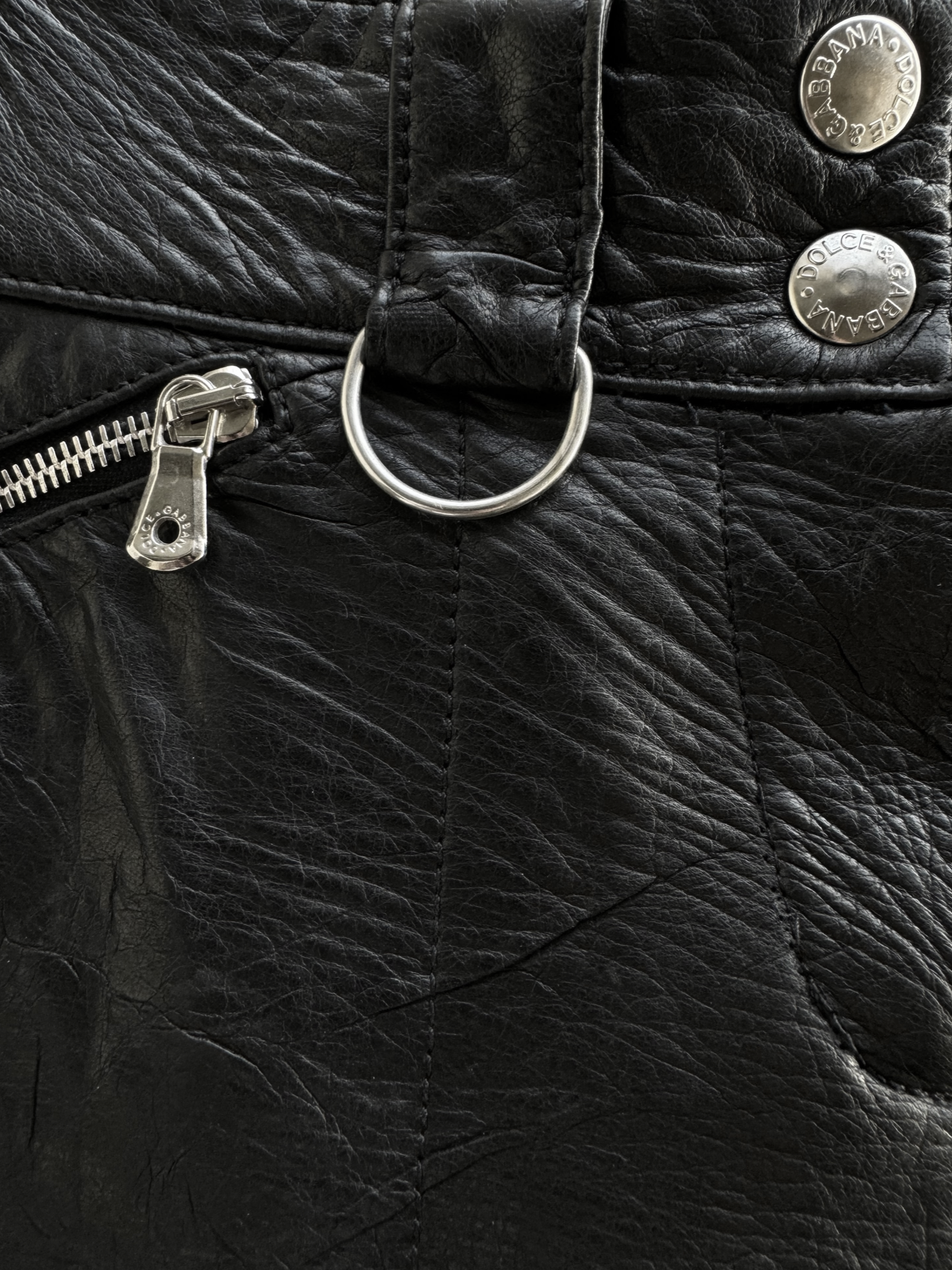 ---
DOLCE & GABBANA
Leather Bondage Pants
SS2003
DESCRIPTION
These pants feature a low-rise waist and a straight wide leg. They are adorned with bondage detailing and equipped with zip pockets. The pants are secured with a zip fly and button closure and are fully lined.
CONDITION

Good condition. Please see photos for full evaluation.
SIZE / MEASUREMENTS
Size: Large, fits waist 28
Waist: 14 inches
Rise: 7 inches
Inseam: 35 inches
Length: 42 inches
COVERAGE
Dolce & Gabbana's runway shows were a nostalgic nod to the golden age of supermodels, exuding raw sensuality for the sake of vanity. However, the label's unique appeal lay in its ability to transform military and BDSM signifiers into something more than just provocative displays for the bourgeoisie (as some might interpret the work of designers like Raf Simons and Hedi Slimane). Instead, Dolce & Gabbana fully embraced the aesthetic, creating opulent pieces that simultaneously evoked both luxury and taboo.