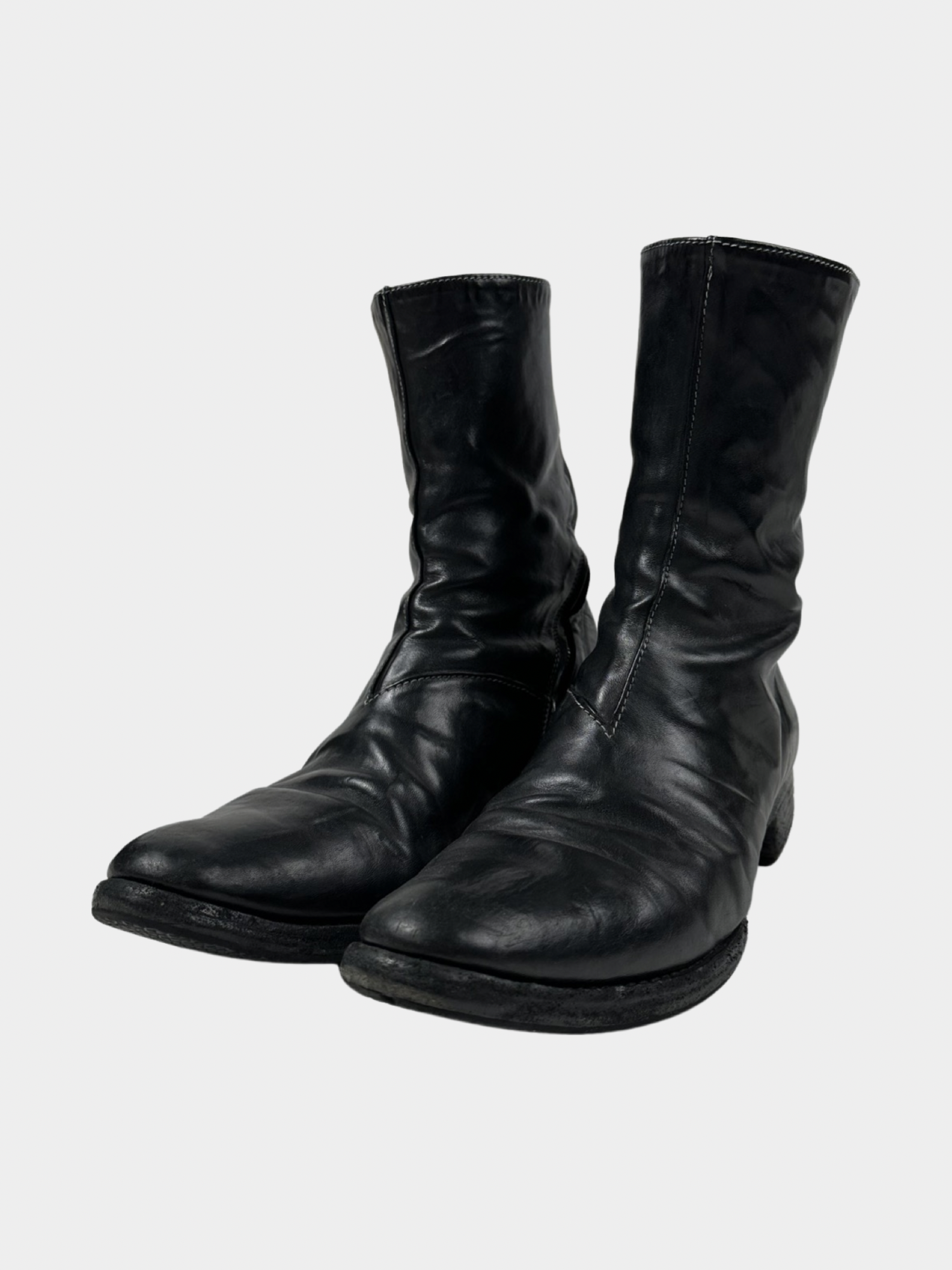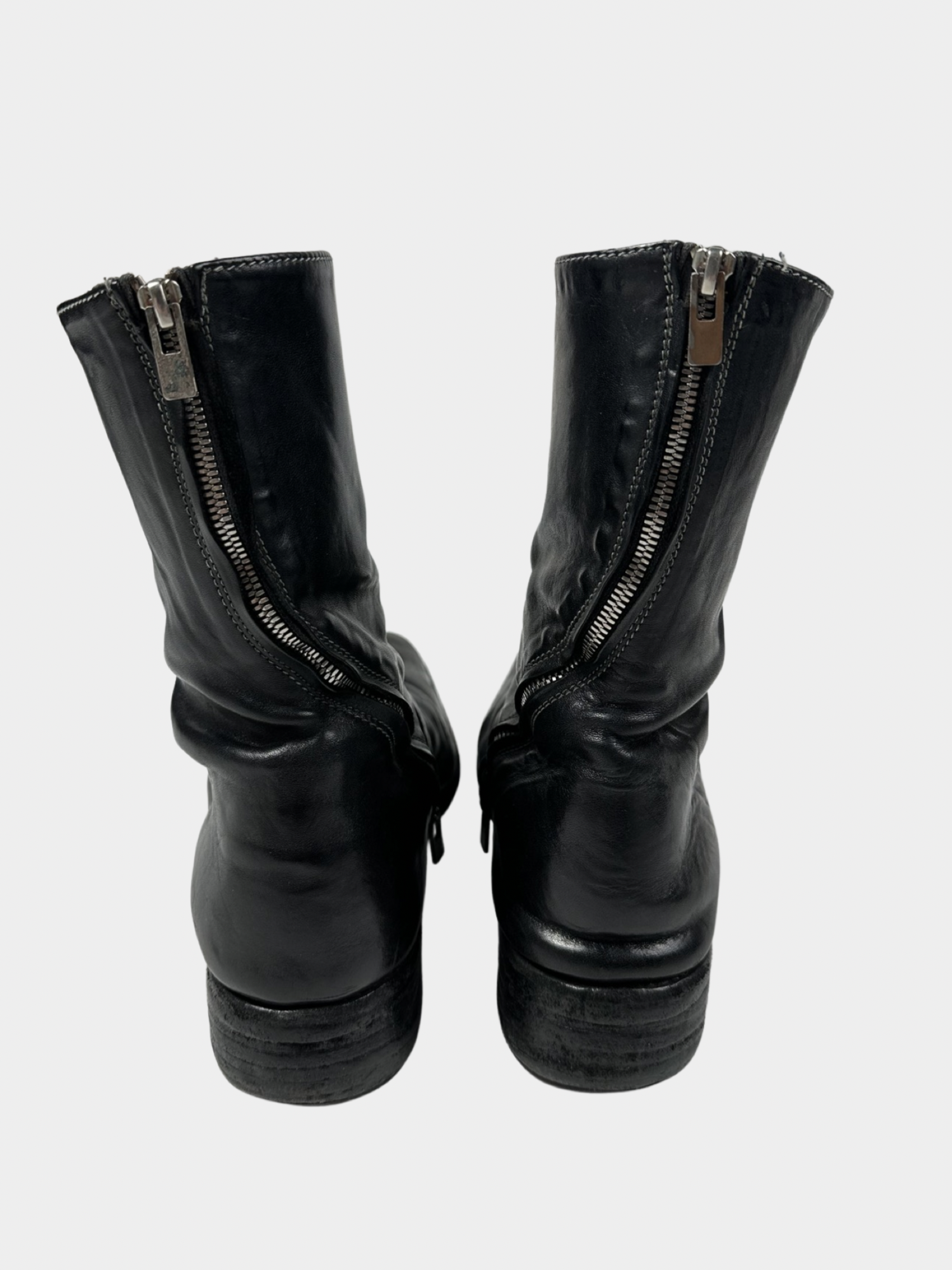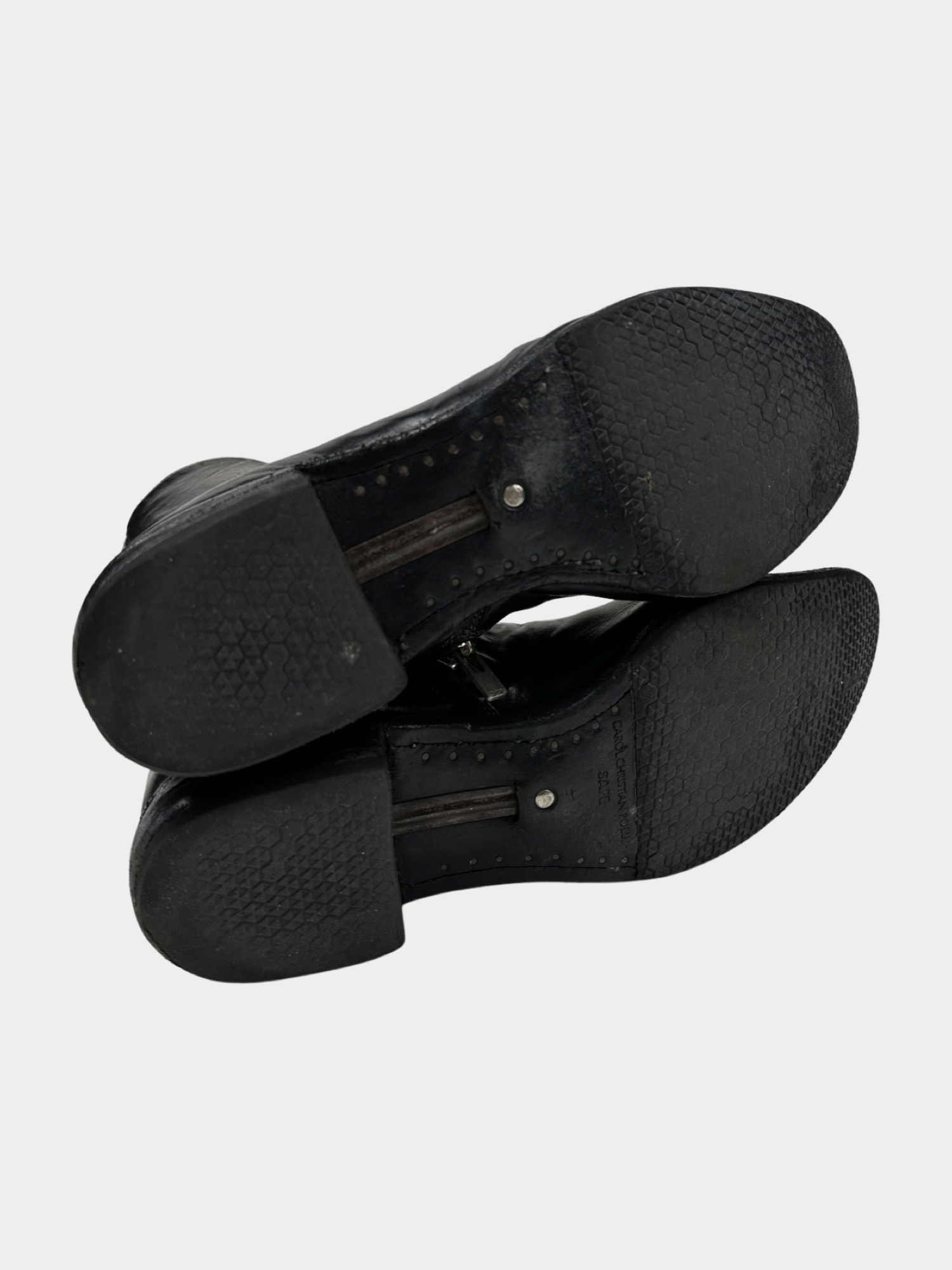 ---
CAROL CHRISTIAN POELL
Tornado Boots
DESCRIPTION

Cult-classic boot with diagonally wrapped zipper on tall fitted shaft, pointed toe, and leather soles. Constructed with highly durable and thick horse leather.
CONDITION

Great condition, please refer to photos for accurate depiciton.
SIZE / MEASUREMENTS

CCP size 7, Fits size 9-10
COVERAGE
Carol Christian Poell has remained one of the most enigmatic designers to date within the avant-garde menswear scene. Poell's design techniques are more comparable to an artist like Francis Bacon rather than a fashion designer. Every piece tells a story – beginning with the construction of the garment, and ending with how it is sold to the customer. Poell characterizes these customers as "victims" who develop intimate relationships with their respective article of clothing whether they like it or not.