Music & Fashion: A Brief History of Greatest Influences
Written by
Ivan Khokhlov

August 18, 2020
Music and fashion have always gone hand in hand. Being exceptionally powerful, creative outlets, together they form a perfect match, where one flawlessly compliments the other. A carefully arranged instrumental can often inspire an artistic mind in numerous ways ultimately leading it to the best of its work. For many prominent designers who are valued in the archival fashion community, that statement is more than true. Today, by delving deeper into their background, we take a closer look at the intricate relationship of sound and style.
Raf Simons: Post-punk & Techno

For Raf Simons affection with music began at quite a young age. As a boy, Simons loved watching TopPop — a weekly Dutch TV program active in the 1970's that highlighted the most curious events in the pop industry. Later on, while moving into his late teens the future designer became a frequent visitor at his hometown's local record shop. There, Raf would spend hours listening to Joy Division's "Unknown Pleasures", Kraftwerk's "Computer World", Public Image Ltd.'s "Metal Box", The Sisters of Mercy's "Alice" and other albums that would subsequently become the soundtrack for his shows. Many collectives including the aforementioned four had an immense impact on Simons' work and arguably shaped the majority of his artistic beliefs. The nods to the designer's musical preferences are evident in several of his collections, most notably in the 1998 Autumn/Winter dubbed "Radioactivity" as an homage to Kraftwerk. The collection included garments strongly influenced by punk culture in primarily dark tones mixed with occasional splashes of red in form of scarlet shirts inspired by the cover of Kraftwerk's "The Man-Machine" that were presented on Florian Schneider lookalikes.
Five years later, while working on the garments for his 2003 Autumn/Winter collection entitled "Closer" after a Joy Division record, Simons gained access to Peter Saville's archive that mostly consisted of graphics he created for the Mancunian label Factory Records and its signees. As a result, most of the pieces from the collection had album artworks from New Order's "Movement", "Power, Corruption & Lies" and "Technique" combined with the logotypes of the record label itself printed onto their back, sleeves, and chest.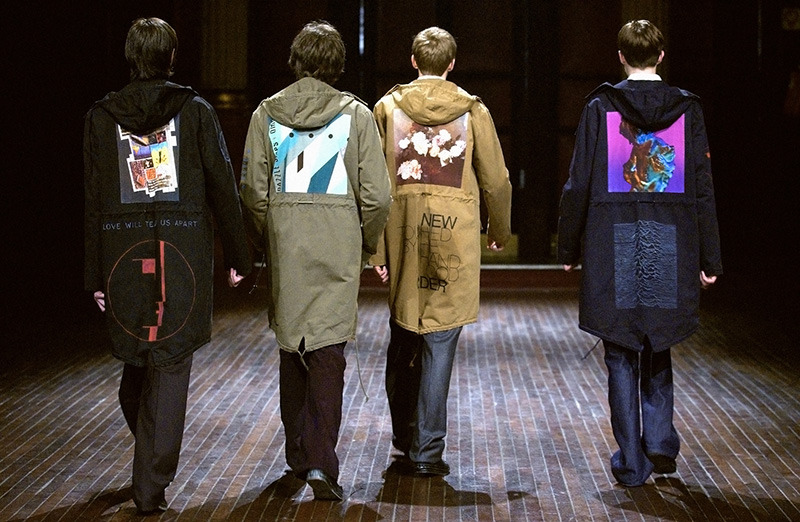 The 90's house, techno, EBM, and industrial scenes take another salient place in Simons' musical taste: bands like Underworld, Fatal Error and One O One accompanied by his native A SplitSecond, Front 242 and Lords of Acid are only a small part of what Raf has referenced and played during his shows. Simons' prominent thin silhouette that was present in the label's early collections was greatly inspired by ravers' style, which is most apparent in his 1997 Spring/Summer collection "Teenage Summercamp" that was presented via a video-lookbook. There teens dressed in headto-toe Raf Simons ran around the empty streets to the loud sounds of Depeche Mode's drum machine and the distorted guitar of Radiohead's Jonny Greenwood.
If combined these tracks perfectly translate the atmosphere around Simons' shows and give one a clear idea of the brand's true DNA.
Playlist 1
1. Joy Division — New Dawn Fades
2. The Sisters of Mercy — Alice
3. The Smashing Pumpkins — A Bullet With Butterfly Wings
4. Public Image Ltd. — Memories
5. New Order — Age Of Consent
6. Kraftwerk — The Model
7. Pulp — Common People
8. Radiohead — Planet Telex
9. Heaven 17 — Geisha Boys and Temple Girls
10. Depeche Mode — Blasphemous Rumors
11. Underworld — Rowla
12. One O One — Rock To The Beat
13. A Split-Second — Flesh
14. Lords of Acid — I Sit On Acid
15. Skinny Puppy — Process
Ann Demeulemeester: Art Punk
Ann Demeulemeester's signature style, which makes her clothing so special, too was heavily influenced by music. For the famed Antwerp Six member, it was the strong rebellious energy around Patti Smith's "Horses" that forever changed her artistic vision and gave her an unspeakable creative power, ultimately inspiring the most of her future work. At the age of 16, the soon-to-be designer saw the album's iconic cover photo through the window of a music store and bought the record instantly. The very minute she gave it a listen she said to herself: "I have to meet Patti Smith". Several years later, when Demeulemeester had already established her business, she acquired the singer's address and sent a gift-wrapped package to her home in Detroit. Inside Smith found three sublime white shirts and immediately fell in love with them: according to her own words, she hadn't appeared on stage without wearing a Demeulemeester garment ever since.
Ensuingly, the designer and the singer have developed a very close relationship, much like a sisterhood. Somehow, their creative spirits have formed a special bond, where one endlessly powers the other. Perhaps, described best in their own words: "For me, it's about the creative energy of the music... I simply draw from that energy and I put it inside of me, and then I bring it out, into the designs." "It's exactly the same for me. I feed off that energy. I derive great power from wearing Ann's clothes. They make me feel confident, they make me feel truly like myself. They are talismanic." Ann Demeulemeester & Patti Smith in an interview for Vogue, 2014
Takahiro Miyashita: Rock'n'roll & Grunge
Takahiro Miyashita's father was a songwriter, thus music played an immense part in the designer's life since his early years. As a teenager, Miyashita would often look up to his elder brother, who at that time had already developed a unique sense of style, mostly fueled by the American culture. Soon, the young designer grew a deep interest in the classic Americana: he started frequently wearing denim and graphic t-shirts, alongside studying the culture by watching motion pictures and most importantly — listening to music. Artists like The Pogues, Wipers, The Heartbreakers, Mogwai, Nirvana, and numerous others have since accompanied Miyashita in both: his daily life and his craft.
Perhaps, the most significant mark left by a musician on Miyashita's work was Kurt Cobain's. The signature style, life philosophy, and creative genius behind the great grunge performer have continued to supply the designer with energy ever since he first heard a Nirvana song. This fact was vastly important for the Japanese garment maker and his like-minded clientele, and of course, couldn't stay unnoticed for Number (N)ine. Apart from countless references to Cobain's persona in the shape of distressing, oversize and the worn-out effect inherent in the musician's clothing, Takahiro Miyashita created a special collection to cherish the wardrobe of the 1990's idol. Titled "Touch Me I'm Sick ~ A New Morning" after a song by the Seattle grunge collective Mudhoney, the collection included both seasons — spring and fall, being released after the designer's short hiatus. The garment selection repeated Cobain's most noted wardrobe elements, starting from ripped cardigans and patchwork denim and ending with silk pajamas and his prominent colorblocked sweater.

Later on, in 2009, Takahiro Miyashita had returned to grunge while working on a capsule with Charles Peterson — an American photographer widely known for his works with Sub Pop Records, in which he documented the life of the Seattle grunge scene. The Japanese designer took Peterson's shots of mosh pits and stage dives from his "Touch Me I'm Sick" photo book and transformed them into all-over prints, which covered blazers, t-shirts and even jazz shoes.
Another band that has had an undeniably big impact on Miyashita were the Beatles. (Not to mention that the brand's name comes from the lyrics of the collective's experimental "Revolution 9" characterized by Lennon as a "sonic drawing".) Many of Number (N)ine's collections featured references to the legendary ensemble: for instance, the 2002 Autumn/Winter dubbed "Nowhere Man" after a Beatles' composition from their "Rubber Soul", was mainly inspired by the solo career of George Harrison and the style he is known for. Miyashita explored deep brown tones combining them with heavy knitwear and elegant Americana detailing, therefore creating a selection of garments that accurately conveyed the, at times, melancholic atmosphere around Harrison's music.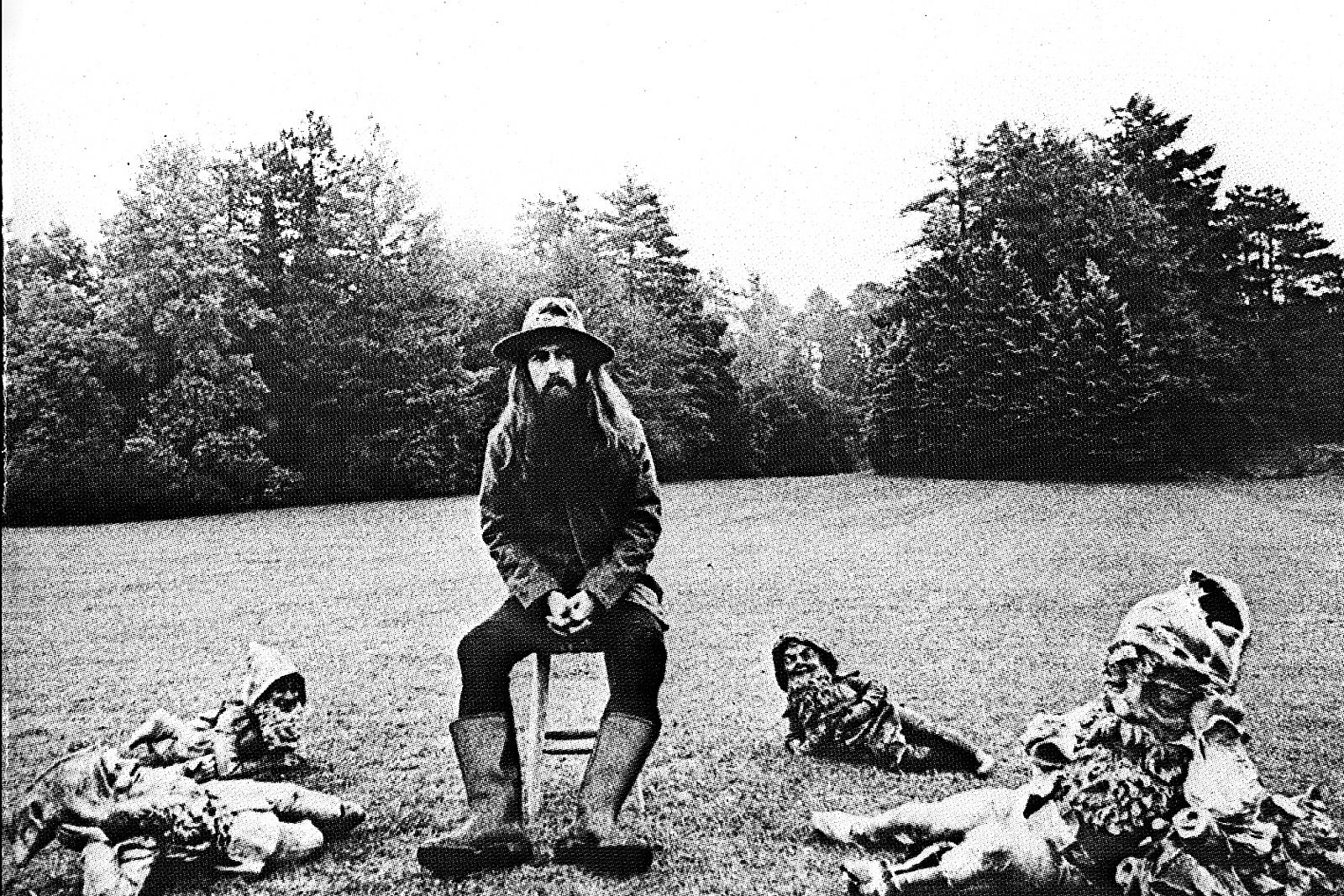 With Takahiro Miyashita being so keenly involved with music, it would be strange if he didn't have a band of his own. Named "The High Streets" Miyashita's collective played grunge in its best traditions with their lyrics exploring the subjects of suffering, anger, and rebellion sung in Miyashita's rough vocals. The band has released one EP and two albums dated from 2006 to 2008 and performed with this program several times. Since their last record, the group remains inactive, possibly due to the designer's awfully busy agenda, and sadly, very unlikely to be revived. In an interview for the Times Miyashita once said that if he had to choose between fashion and music he'd instantly give up the latter: "Without fashion, I would have nothing. It's my life."
Takahiro Miyashita performing with the High Streets.
How Miyashita transcribes music into clothing is unique and extremely intriguing. He draws creative strength from both: the records and the mood around them. It is clear: Miyashita, his work, and music are forever inseparable.
Playlist 2
1. The Beatles — Revolution 9
2. John Fruciante — Going Inside
3. The High Streets — High Times
4. Mudhoney — Touch Me I'm Sick
5. Guns 'n Roses — Paradise City
6. Morphine — Buena
7. Nirvana — School
8. The High Streets — Last Days
9. Wipers — D7
10. The Beatles — Nowhere Man
11. The Pogues — Lorelei
12. Mogwai — You Don't Know Jesus
13. George Harrison — My Sweet Lord
14. Mogwai — Two Rights Always Make A Wrong
15. Beth Gibbons — Show
Jun Takahashi: Punk, Krautrock, & Progressive
Born in the small town of Kiryu, Jun Takahashi would often listen to Britain's famous pop artists like the Beatles or David Bowie and visit Tokyo's record stores for their special "loud" atmosphere — something a quiet town couldn't offer. While studying in Tokyo's Bunka Fashion College, the future designer became deeply involved in the Japanese punk movement, fiercely collecting the rarest pieces of Vivienne Westwood's Let It Rock, Sex and Seditionaries and even joined a tribute Sex Pistols collective titled "The Tokyo Sex Pistols", where he took the place of Johnny Rotten.
Jun "Johnio" Takahashi performing with the Tokyo Sex Pistols.
At some point, Takahashi's punk wear collection became so immense that he and his friend Hiroshi Fujiwara decided to create a photo book, which would visually tell the story of each garment. Titled "Seditionaries" it was printed in very limited quantities and to this day remains the Holy Grail for many archive fashion enthusiasts.
In 1994, around a year after the launch of the famed NOWHERE store, Takahashi and Fujiwara created a separate label dedicated to punk fashion. Titled Anarchy Forever Forever Anarchy or simply AFFA, the brand aimed to transmit the rebellious mood of punk through clothing, while combining it with streetwear and making it somewhat more wearable. AFFA's releases did not follow any sort of calendar and were exceptionally small in amount, therefore gaining an extreme value on the secondary market. The brand remained moderately active until 2009 when it was renamed ASSEMBLE and held releases for an additional four years before eventually fading out of existence.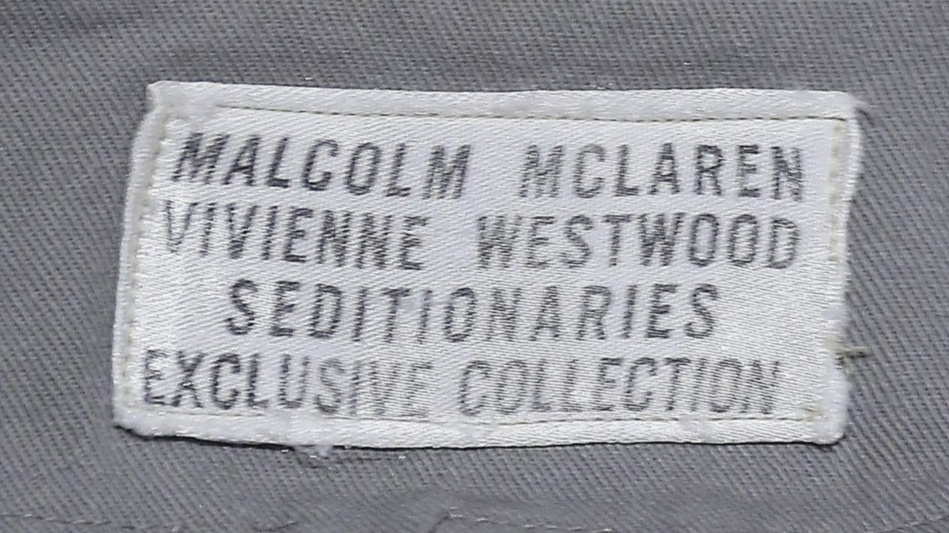 The tag was made to resemble the one originally used by Seditionaries.
In 2003, when the designer was working on his famous "Scab" Paris debut, he chose a different, more powerful subgenre of punk as its basis: crust punk or crust for short. The crust genre is defined by often dark, pessimistic lyrics about social and ecological problems, sung harshly over blast beat and heavily distorted guitar riffs. Some graphics printed onto garments throughout the collection were taken from the "Earthbeat" LP by Sedition — a crust punk collective widely known in narrow circles. With the politically charged mood of the show, the extensively used scabbing and rough patchwork only doubled its strong effect making UNDERCOVER's "For Rebels" motto sound truer than ever.
The work of the previously mentioned art punk legend Patti Smith is too of great significance for Jun Takahashi. In his 2004 fall collection for UNDERCOVER titled "But Beautiful" the designer explored the personal style of the singer and the endless possibilities of her signature casual layering. Her famous relaxed, sometimes, mildly distressed white shirts, droopy tailored vests, leather jackets, washed denim, combat boots and the much loved brimmed hats were presented on the runway in all shape and form, occasionally mixed with healthy doses of the surreal: near the show's end, the models started appearing in masks of bird-like creatures made of torn cloth.
And 2004 was not the last time Takahashi has referenced Smith. UNDERCOVER's Spring/Summer 2009 collection saw the designer once again return to his early punk influences and the artist behind "Horses". Titled "Neoboy & Poptones" the collection included two parts. The first — "Neoboy" — named after Smith's poem of the same name featured graphic t-shirts and tribal jeans with the poem's text inscribed all-over as well as garments that showed a more technology-oriented approach to fashion, while the second — "Poptones" — allowed Takahashi to dive deeper into an unusual combination of punk wear and tailoring.
The leaders of the krautrock genre like Can and NEU! played another big role in the formation of the designer's musical preferences: both bands have their special place in Takahashi's playlist and were referenced several times in the designer's work. It seems the genre was so important to him that Takahashi even decided to build a whole collection around the German experimental movement. For the 2006 Spring/Summer collection titled "T" in collaboration with Hysteric Glamour's Nobuhiko Kitamura the famed Japanese designer created several fictional krautrock bands like CHUUUT!, Klaus, The Crouh, The Sssss and Theo Burp that were "signed" to a madeup label UNDERCOVER Records (which later became quite real). The collection featured ripped and torn festival merch t-shirts of the aforementioned bands masterfully rebuilt into dresses, robes, button-ups, and other womenswear.
Of course, Takahashi's fondness for musicians and their work does not end on simple nods and references. The designer is very much familiar with the modern music scene and follows those who define our time artistically. For a while now, he has been a friend and collaborator of Radiohead's Thom Yorke. In 2016, Yorke appeared in the lookbook that Takahashi shot for the shepherd UNDERCOVER's "Season #1" and a year later the famed musician together with his bandmate Johnny Greenwood created the soundtrack mix for Takahashi's 2017 Autumn/Winter show "But Beautiful III: Utopie". The slowed ambient sounds of Radiohead's compositions magnificently put together and accompanied by Yorke's echoey vocals created an unearthly, ethereal feeling that fit perfectly in the atmosphere surrounding Takahashi's intricate dress.
Jun Takahashi's love for music is something that evolves with him every day when he discovers new records and listens to the ones he favorites: his taste is hugely diverse and truly impossible to pin down to one genre or movement. Here the "We Make Noise, Not Clothes" slogan is seen in a completely new perspective.
Playlist 3
1. The Sex Pistols — God Save The Queen
2. Sedition — Bad Seed
3. Tokyo Sex Pistols — God save The Queen
4. Patti Smith — People Have The Power
5. Can — Vitamin C
6. NEU! — ISI
7. Television — See No Evil
8. The Jesus and Mary Chain — Cut Dead
9. Can — Spoon
10. Television — Foxhole
11. Joy Division — Transmission
12. Radiohead — Kid A
13. Thom Yorke — Bloom (Creatures Mix for Jun Takahashi)
14. The Jesus and Mary Chain — Just Like Honey
15. Joy Division — Decades
The fashion industry never stands still and neither does music. The accurate portrayal of emotion that some artists can execute in both cultural spheres is astonishing and deeply connected, with the mutual exchange of inspiration between the two growing stronger each day. Without music, fashion would have been empty, insipid, and dreary. Without music, fashion would have been completely different from how we know it today.
Next


︎